6mR World Championship Comes to Vancouver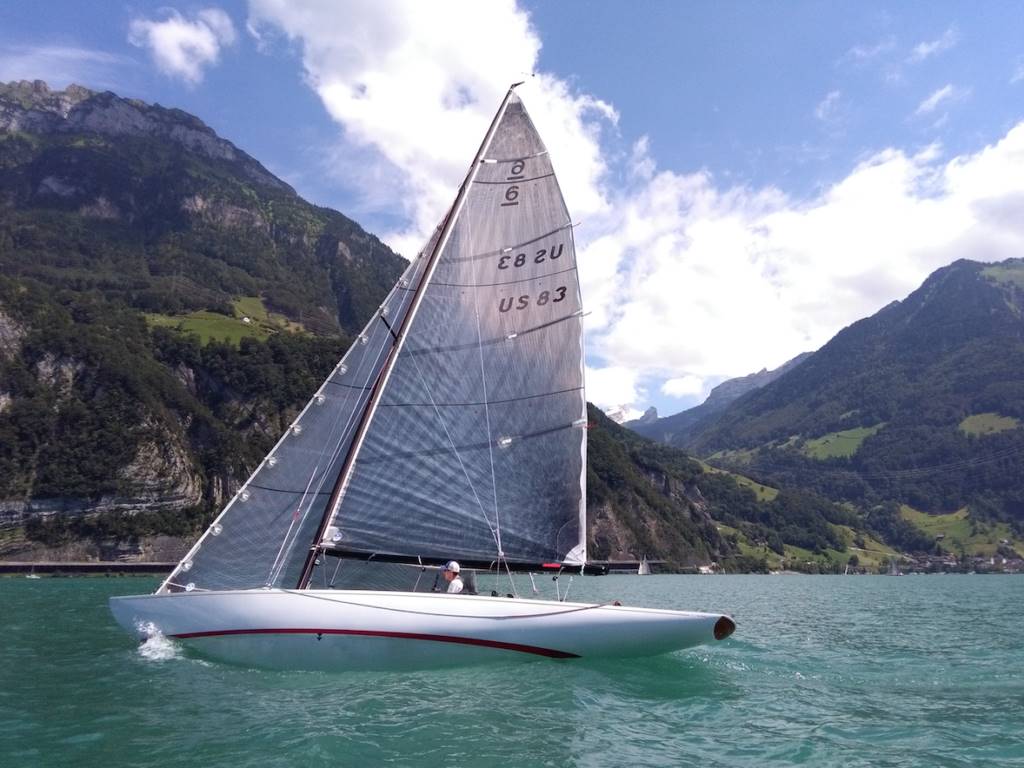 With a history spanning over 100 years, the International Six Metre Class (6mR) represents the perfect fusion of performance and elegance. In its heyday, "Sixes" was the most important international racing class, involving the greatest naval architects and the top racers. In 1908 it was chosen as an Olympic class. 2017 is the first year the biennial Six Metre World Championship will be held in Canada, hosted by the Royal Vancouver Yacht Club (RVYC), from September 15 to 21.
By April of this year, already 44 boats from four continents and eleven countries had registered, which exceeded all expectations of the volunteer-run organizing committee. Amongst the local RVYC participants are medalists of the most recent 6mR World Championship, 2015, in France; Steve Kinsey (third place, Open Division), Ben Mumford (third place, Classic Division) and Eric Jespersen (winner, Classic Division), just to name a few.
In the Open Division, multiple world and current European Champion, SUI 77, Junior, will be making its way to B.C. to defend its title. Also coming to Vancouver to defend its title among the Classic yachts is US 83, Llanoria. Llanoria's performance since her restoration at Jespersen Boatbuilders, located on Vancouver Island, has been impressive! Llanoria is not only the current 6mR World Champion, but also the current European Champion, as well as the winner of the 2016 North American Championships in San Francisco. To add to the excitement, Llanoria's crew in Vancouver will be all female.
The event promises to be a spectacle, with several well-known participants fighting for the title at the 6mR World Championship in Vancouver, including: Ron Holland, a yacht designer from New Zealand, who came to prominence in the 1970s with his successful racing designs, is now best known for his superyachts such as Mirabella V and Ethereal. He currently lives in Vancouver. Ron will be teaming up with Chris Dickson, also from New Zealand, who skippered several yachts in America's Cup racing, and participated for New Zealand at the 2000 Summer Olympics. Dennis Conner is known as "Mr. America's Cup." He is noted for winning the bronze medal at the 1976 Olympics, two Star World Championships, and four wins in the America's Cup, competing in the Classic Division. Former Summer Olympics medalist (1988 Seoul, 1996 Atlanta), Lars Schmidt Grael, will be competing for Brazil. Last but not least, local Olympian Ross McDonald will be racing with Juan Carlos, the King of Spain, aboard Bribon.
As another highlight, for the first time since the year 2000, a Six Metre Class New Built will be trying to win the 6mR Championship.
If you would like to find out where you can watch the regatta and how you can get involved as a volunteer or a sponsor, go to 6mVancouver2017.com.