Cole Island to be Preserved through Upgrade
By Marianne Scott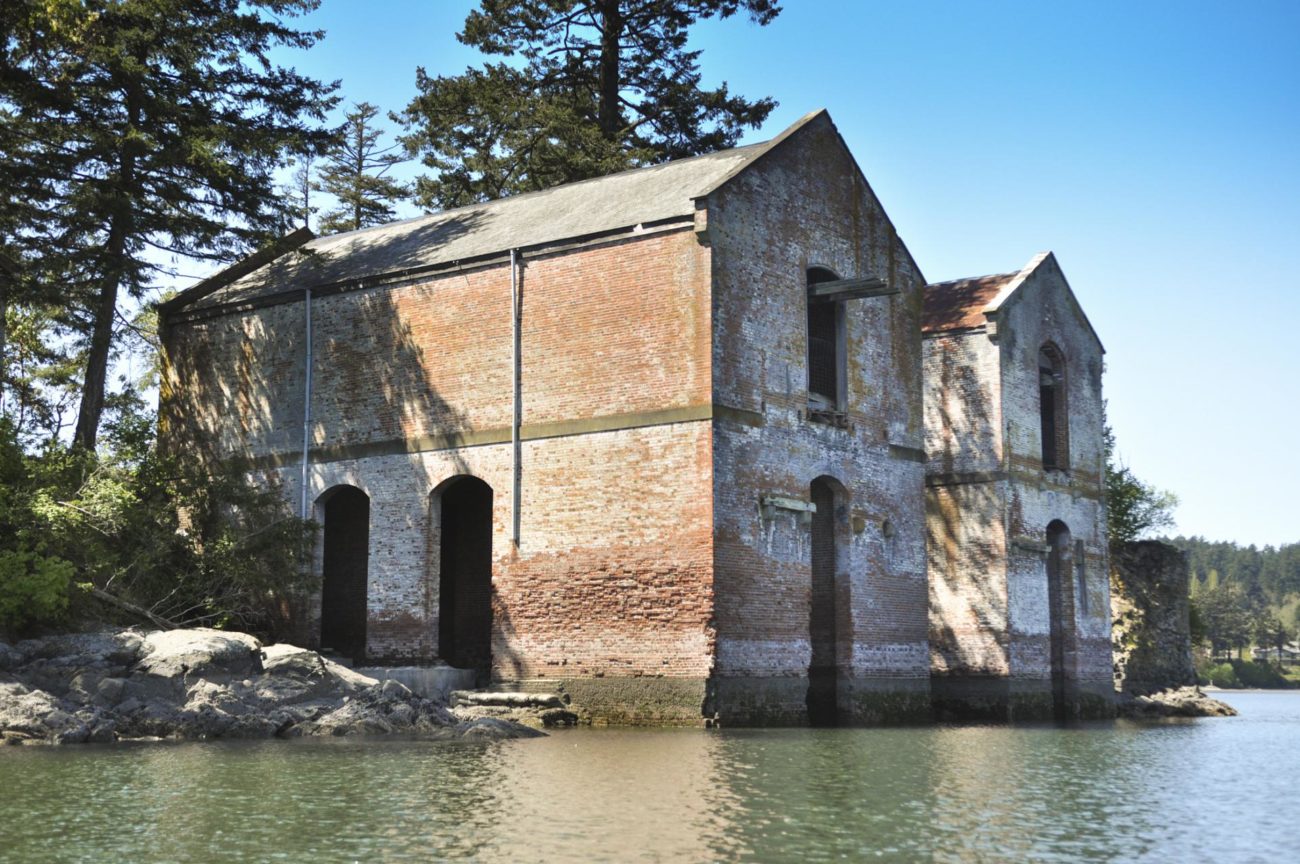 A new $160,000 grant shared equally by B.C.'s Ministry of Forests, Lands and Natural Resource Operations and Parks Canada will be used to shore up and improve the remaining structures on Cole Island, located in the north end of Esquimalt Harbour. It's where the British Royal Navy stored its gunpowder, gun cotton, cartridges, shells, mines, rockets and small arms ammunition from about 1859 to 1949. The 0.6-hectare island's more isolated location protected the nearby dockyards from potentially devastating explosions. Guards lived on site, grew gardens and managed the fire hydrant system.
Once abandoned, the buildings began sliding into disrepair. During the '60s and '70s, looters and vandals removed bricks and timbers; the partially treed island was also overrun with invasive species and graffiti. People sometimes dropped their garbage ashore.
Sixteen structures once occupied the isle but today, only four single-story ammunition magazines and one guardhouse remain, in part because the Friends of Cole Island stepped in and began preserving the remains in 2005. It also helped that the Historic Sites and Monuments Board of Canada listed the island as a National Historic Site in 2006. Its website states that "[the locale] evokes the distinctive sense of place of a nineteenth-century Royal Navy Dockyard, which helped protect British trade interests in the Pacific."
Remains of former buildings can still be found. The remnants of a drying room at the end of a wharf illustrate just how dangerous ammunition arriving wet and unstable aboard sailing ships could be.
Earlier improvements include the installation of a small dock, which will now be supplemented by gantry cranes. Doors will be installed on the ammunition storage buildings, along with repairs to the brickwork and timbers. A contract for the revamping was issued to Macdonald & Lawrence Timber Framing Ltd., who gained experience in conservation work at the Kinsol Trestle in the Cowichan Valley. The work should be completed in March 2017.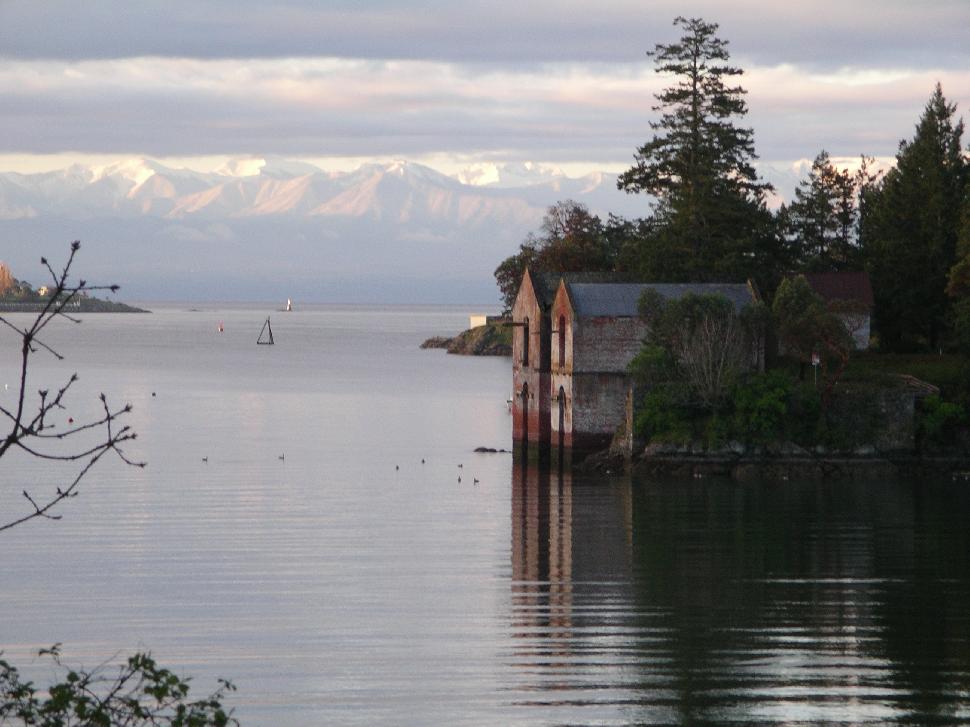 "The improvements mean we're insuring the island for future generations," said Linda Carswell, a prominent member of the Friends of Cole Island. "We get so many visitors now, with many anchoring overnight. In the past, the island and its structures were dilapidated and unsafe. Now people can have an authentic 'walk back in time.'"
Lieutenant Commander Wood, of the surveying vessel Pandora named the island for Commander Edmund Picoti Cole, RN, master of HMS Fisgard, who surveyed the Victoria and Esquimalt Harbours in the 1840s.
Cole Island is open daily year around and attracts those interested in military history as well as boaters, kayakers and geocachers. Even paddleboarders are transporting themselves to the history site.
Larger pleasure craft cannot tie up to the fairly new, but small dock. According to Esquimalt Harbour operations officer Ian Wiggs, it is best to anchor in the harbour and dinghy ashore. All pleasure craft operators wishing to visit this historic island are asked to report in by calling 250-363-2160 or VHF 10.