Generational Gathering—The Six Metre World Championships is coming to Canada
By Alex Fox
The Six Metre World Championships is coming to Canada for the very first time this September, with the Royal Vancouver Yacht Club playing host to entrants from around the globe. Boats from the United States, Great Britain, Switzerland, Brazil, Finland, Spain, New Zealand and Canada will compete for the Open and Classic world titles.
I'm very excited to be a part of it, competing in the class for the first time with a team from Victoria. When I was asked to write a preview I jumped at the opportunity. The directive was to pick some contenders from out of the crowd, so I'll also give that my best shot. Delving into the world of the Six has been fascinating, but it quickly became obvious that I'd only just be able to scratch the surface of the history and community surrounding this wonderful boat…here goes!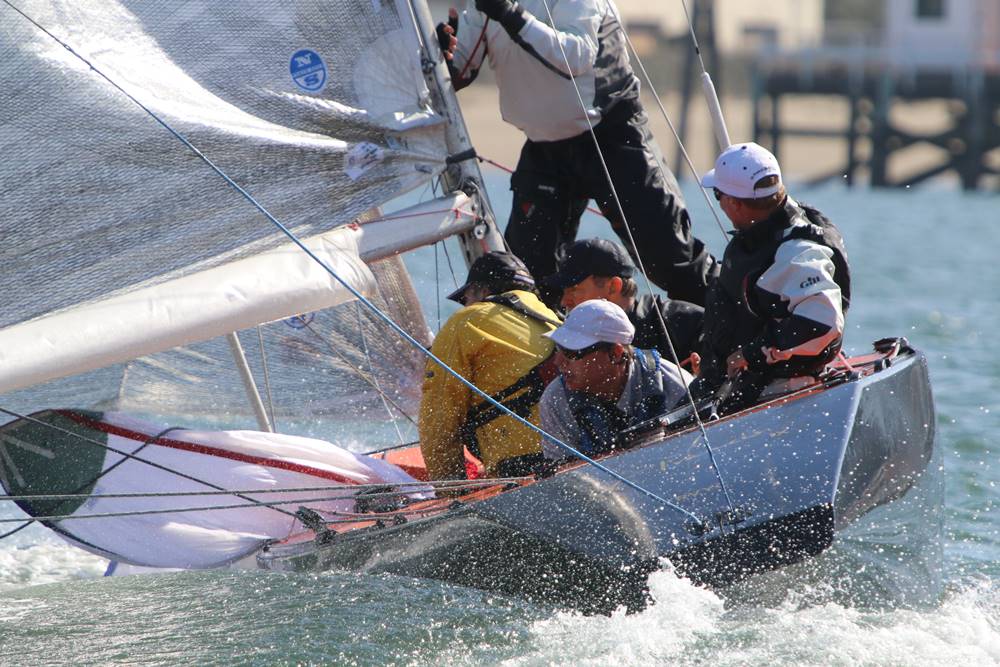 What exactly is a Six Metre you may ask? Not a totally simple question to answer, other than to say it's a boat designed and built to the International Six Metre Rating Rule. The rule, established in 1907, continues to attract some of the world's best designers, boat-builders and sailors today. This unlikely longevity and following is surely attributable to a combination of factors.
First and foremost it's got to be the Six's beautiful form and classic lines that draw attention. Look deeper however, and you'll uncover multiple generations of enthusiasts who not only appreciate the form but also the function. The century of design development that's chronicled within this fleet offers another appeal, and this is also where some of the world's brightest have showcased their design talents, imagination and inventiveness: Olin Stephens, Peter Norlin, Pelle Petterson and Ian Howlett are among the most prolific.
The enthusiasts I spoke of are really what fuels this class; sailors, boat-builders, industry folk, historians and the owners, many of whom seem to become patrons of the class. One of those individuals, who is greatly responsible for building the Vancouver Fleet and bringing the Worlds to the city, is Rainer Muller. His love for the boats has lead him to owning, restoring and sharing many Classic and Modern Sixes. One example is the generous offering of Wildcat II to our team from Victoria. Thank you Rainer, we are very grateful!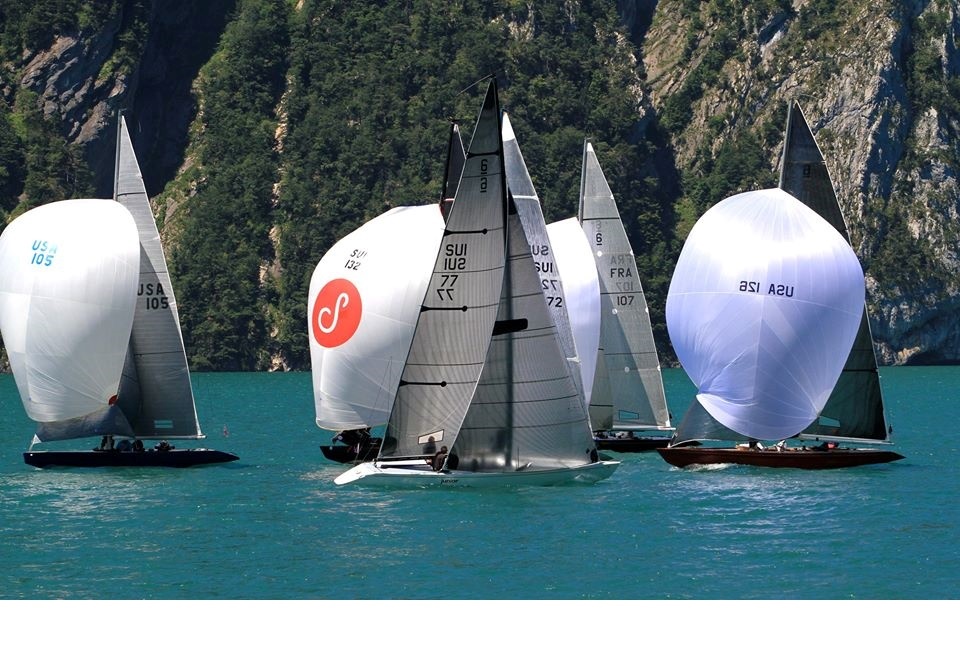 Speaking of Classics and Moderns, these are the two distinct fleets within the Six Metre family that will be competing at the Vancouver Worlds. The fleet looks to be about equally divided at this point with 22 Classics and 25 Moderns. Although sharing the same course, the two fleets will be started, raced and scored separately.
The Classic Six, by definition, is anything designed before 1967. These boats will typically have v-shaped bow sections, long sloped overhangs transitioning directly into the large keel profile, plus a rudder directly attached to the trailing edge of the keel. There are generations of boats within this fleet, with the purists sporting wooden spars and much of the original gear, while others have upgraded to aluminum rigs and high-tech sails, yet still maintain the essence of the original design. I noticed when doing my research that the Classic fleets thrive in European countries like Finland, France and Switzerland. With an inventory of only around 300 Classics remaining, the demand and movement to restore and preserve older boats is very strong all over the world, with many landing here in Pacific Northwest boatyards, being completed just in time for these worlds. Awesome stuff!
Now, what makes a Modern Six? The defining historical milestone in the class, which also changed the direction of yacht design, was a particular innovation from Olin Stephens. He reduced the wetted surface area of the keel and redistributed that volume into a lower drag hull bustle and a separate rudder, while still maintaining a smaller trim tab on the training edge of the keel.
The first recognized Modern was Toogooloowoo IV from 1967. A revolution in design had begun, and although initially the performance differences were not that huge, development continued over the next decade or so, mirroring the trends in the larger 12 Metre sisters used in the Americas Cup. Then in 1983, Australia II and designer Ben Lexen turned the sailing world upside down again by adding wings! This revolution took hold with the Sixes and well, there's been no looking back. Every Six from that moment on came with some version of wings. Additionally, many pre-Wing Moderns were modified and fitted with a winged keels in the years to follow. You better believe that wings are very important in this fleet.
Looking at the Worlds entry list, it occurs to me that this regatta is very much a merging of generations, both for boats and sailors. At the risk of sounding like an old fart, this is real sailing! Don't get me wrong, I do love the amazing technology of the Americas Cup foilers and the refinement of the Super 52 series… those boats are awesome, but these Sixes are what sailing used to be and also what sailing still is to many people.
Every demographic represented, 20 to 80-something, male and female, competing together and against each other onboard beautiful sailing machines. Preparation will be key. Put together a good crew, practice your hoists, drops, gybes, tacks and mark roundings. Sail the best you can. These boats do not require super athletes and thank goodness for that! Now, I promised some prognostications and predictions, so ready or not here's my top five picks in each division, plus a couple of dark horses that could possibly shake things up.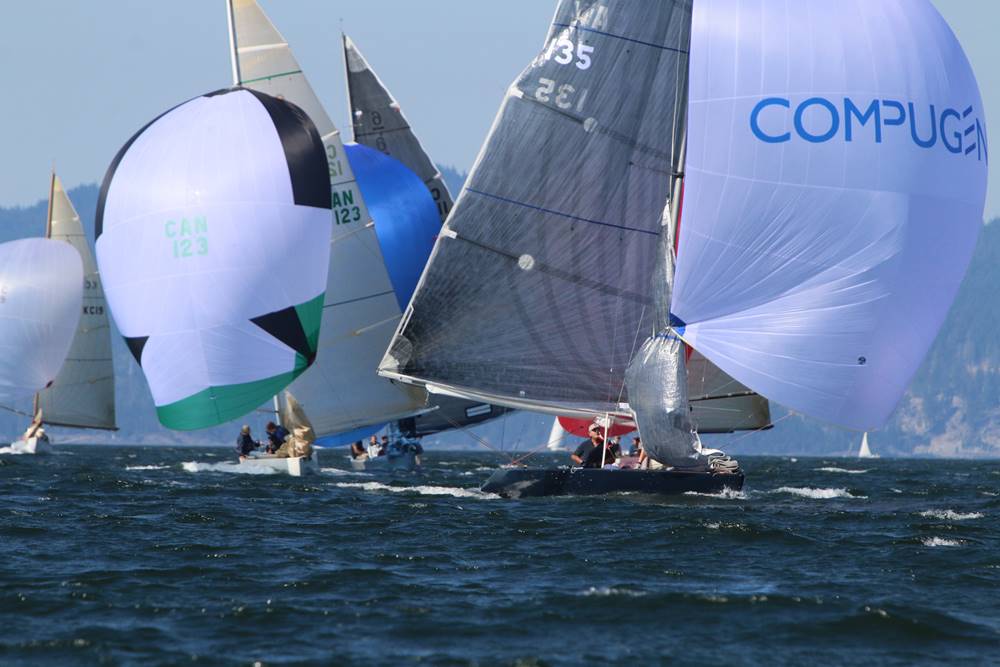 So let's pull the crystal ball out and see if we can pick a few contenders from the crowd. This is based on some research, some history and my gut feelings, so you may not want to bet the farm!
Classics first, and top of my list is multiple Worlds-winning skipper Eric Jespersen on the Olin Stephens designed Goose. Experienced, great boat and local—I like their chances!
Next, based on his staggering resume and reputation for supreme preparation, Americas Cup legend Dennis Conner in May Be VII. Dennis loves restoring and racing wooden boats, and with a win in the Lipton Cup recently, against both Classic and Modern Sixes, he's shown he's still got it.
Lars Grael is a sailing legend and national hero in his home country of Brazil, having won Olympic medals in the Tornado class and a Star Worlds in 2015. Sailing Saskia II, a restoration project of Donny Martin a few years back, he's got an excellent chance. Lars has also raced in Vancouver at the Star Class North Americans a few years back, so the racetrack will be familiar. "The King is coming the King is coming," no really, His Majesty Juan Carlos de Borbon, the former King of Spain, was reportedly bringing a brand new Juan K designed Six, Bribon, to the Worlds, but plans have changed and he'll now be skippering the Classic Gallant, a former Jespersen boat. There is every possibility that Ross MacDonald will be sailing onboard as tactician—a shoe-in then for a top five!
One more spot, and this is really tough as this fleet is deep and I know there are probably a half dozen boats that could and may very well be there. Llanoria, the boat Eric Jespersen sailed to win the 2015 Worlds, this time helmed by Leigh Andrew and, rumour has it, an all-woman crew—they must be considered a contender.
My dark horse in the Classics is Steve White and the crew of Saleema, with local knowledge and lots of practice time being their secret weapons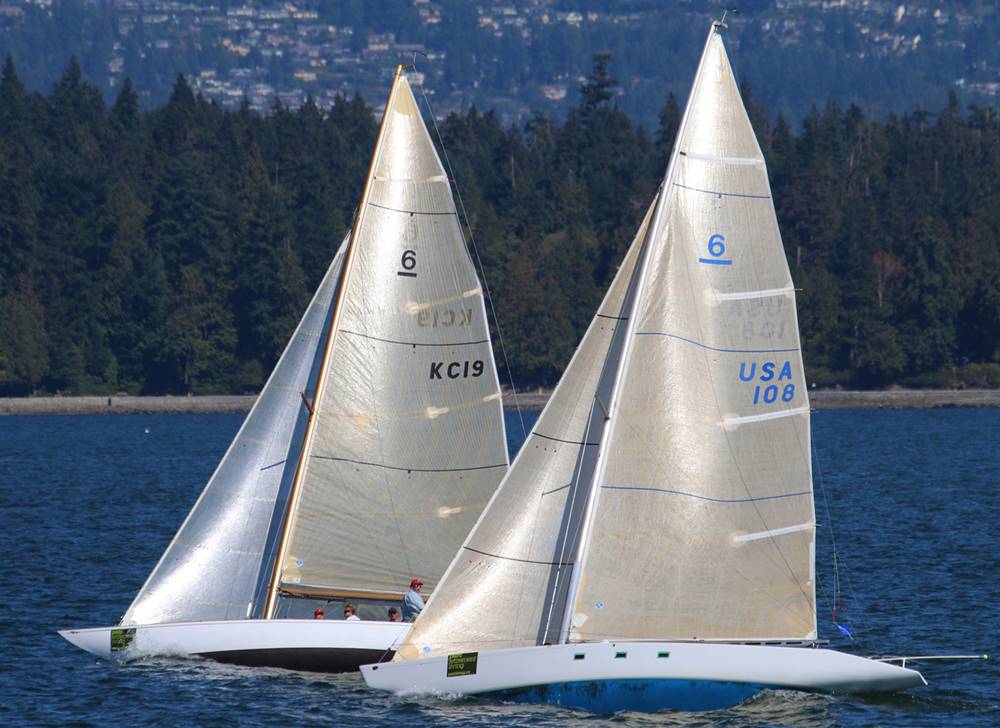 On to the Moderns we go, and this is where I play my second disclaimer card. Again, these choices are for entertainment purposes and based only on looking at some historical evidence, having a few chats with some people who know a lot more about this class than I do and one more time, my gut. Let's get at it.
What better place to start than the defending World Campion, which in this case is Junior, an older Pelle Peterson design with an updated keel that's been tearing up the circuit in Europe. Skipper Philippe Durr also first won his first Worlds way back in 1985.
New Sweden (sure that shouldn't be New Canada?), sailed by Ben Mumford and his highly experienced team from Royal Van is going to be a top contender. This is a Peter Norlin design with the very latest Howlett keel and although a little late in the water, they will be fast and ready!
Sophie II is another former Worlds winner from Switzerland. This is a program with a very professional approach, including some early training days in Vancouver.
Sting hails from San Francisco and is skippered by Russ Sylvestri from the St. Francis Yacht Club, and they're always in contention. Maybe they're due for a worlds win?
English Bay is known for big tides, anchored freighters, a gorgeous mountain back drop and banging the beach. That's what they say, but I've sailed in Vancouver enough over the years to have heard "It's never like this here" more than a few times. I'll bet skipper Steve Kinsey has heard and seen it more than most. Never bet against the locals, so Blade makes my list!
That leaves Arunga and St. Francis IX as my equal dark horses. Chris Winnard multi-class ace and Andy Beadsworth, Super 52 helm and former British Olympian. Yeah they'll be OK, I'm guessing. This will be a tough, tough fleet.
Tomorrow night we're stepping the mast for the first time on Wildcat II. We'll take it slow to make sure everything's connected, checked and double checked, then we'll go for our first sail. I'm excited to learn about wings and trim tabs, and while time is short for our team, I can't wait for the racing to begin!
Get the schedule at 6mvancouver2017.com.