West Vancouver Yacht Club Achieves Four-Anchor Eco-Rating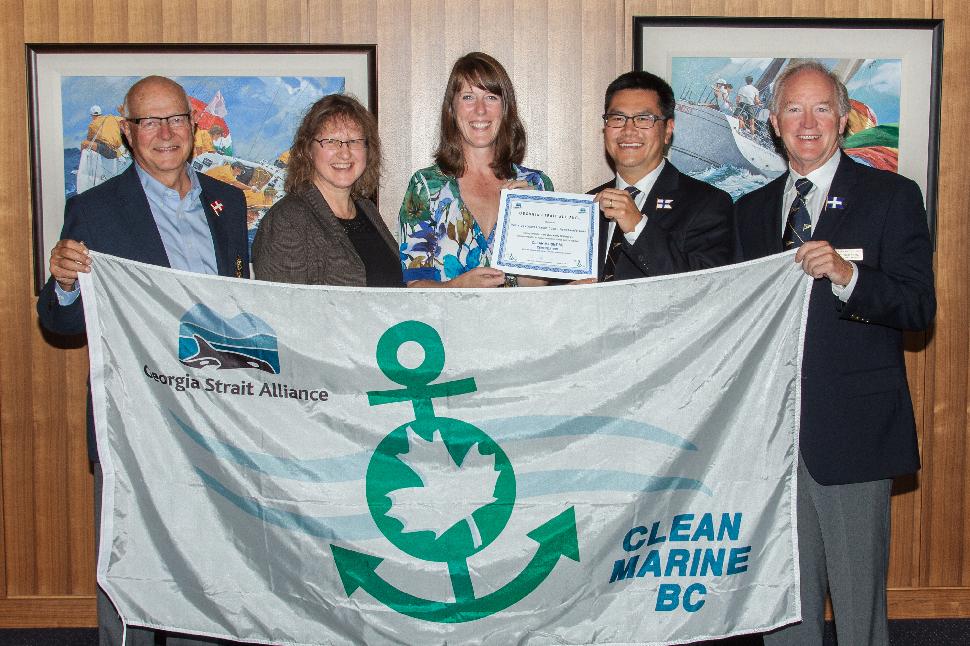 Georgia Strait Alliance's award-winning Clean Marine BC program welcomes a new certified marina: West Vancouver Yacht Club's Fisherman's Cove facility has achieved a four-anchor rating, which was presented at a private function in September.
Clean Marine BC is a voluntary eco-certification program that demonstrates a commitment to environmental best practices by marinas, harbour authorities, boatyards and yacht clubs that reduce and/or eliminate contaminants from entering our waters.
"The West Vancouver Yacht Club has implemented procedures that are having beneficial and measurable impacts on the marine environment, and we welcome them as the newest certified member of the program," says Christianne Wilhelmson, executive director of Georgia Strait Alliance.
The West Vancouver Yacht Club joins 19 other yacht clubs, marinas, boatyards and harbour authority docks in flying the CMBC flag.
In addition to having its 700-member facility certified, WVYC has adopted the Sailors for the Sea Clean Regatta pledge, to comply with certification standards for yachting events.
About the Clean Marine BC program
CMBC is a voluntary environmental recognition program for marinas, harbour authorities, yacht clubs, and boatyards. Launched by Georgia Strait Alliance in 2007, the five-anchor rating program helps boating facilities to improve upon and achieve excellence in environmental best practices.
CMBC continues to grow, with a 23 percent increase in participation in the program in the last year. Fourteen certified members representing 20 marinas, yacht clubs, boatyards and wharfs are now part of the program, and another 14 facilities have adopted the Clean Marine BC policy and are working towards certification.