Originally published in November 2020, please follow your current local health and safety guidelines.
Although we've cruised much of British Columbia's coast, we'd never stopped in Parksville, in part because of its kilometre-deep beaches and scarce anchorages, and because the only marina in the area is the Harbour Authority of French Creek, located roughly halfway between Parksville and Qualicum Beach, on the Strait of Georgia. Unless you have bikes on board, it's too far to walk to either of these towns.
The pandemic has changed so much for so many, including recreational boaters. The San Juans and Puget Sound in the US are off limits. Many Indigenous villages want us to stay away. Even interprovincial travel is strongly discouraged. Looking at our options, and not having travelled anywhere for months, we decided on a staycation on Vancouver Island to explore parts we'd missed. As Diane Selkirk wrote in the Globe and Mail, "Destinations … are still hoping travellers [will] bust out their travel savings and splurge on local experiences." We followed Diane's advice and did just that.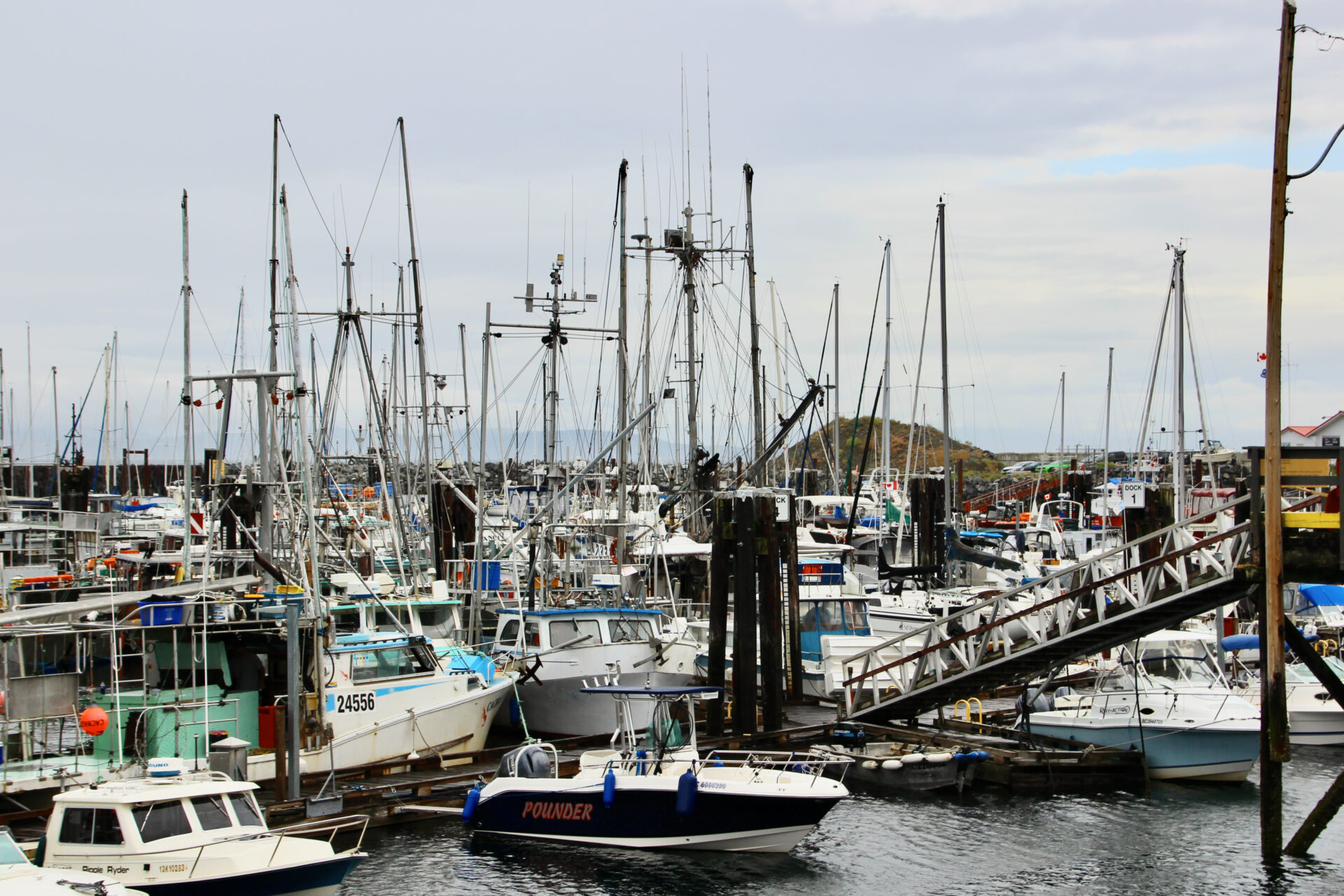 A substantial breakwater protects the narrow entrance to French Creek. Winds can blow here, especially in winter months when a southeast wind builds in the Strait of Georgia, but once into the protected harbour, boaters will find calm moorage at the public dock. The facilities include washrooms and showers, power, water and a fuel dock. Nearby, a coffee shop, pub and restaurant, plus a fishing supply store offer the chance for basic provisioning.
But how to see the neighbouring areas once moored? French Creek Harbour Authority harbourmaster, Julie, told me recreational boaters often rent a car from Budget and visit the many regional attractions. The Budget regional rep explained the pandemic rules for rentals: The car company collects you at the marina (please wear a mask) and takes you to the Parksville office for the paperwork; you must return the car to the office; they'll deliver you to French Creek; cost is $10 each way to cover the extra sanitation. We felt this was reasonable and made a reservation.
Once we had wheels, we drove north to Qualicum Beach, founded at the foot of Mount Arrowsmith, at 1,819 metres (5,968 feet), the tallest mountain on south Vancouver Island. The town's name is an adaptation of the Indigenous Pentlatch term, "where the chum salmon run." European settlers arrived here in the 1870s, later sawmills flourished, and tourists have been appreciating the broad beaches and swimmable puddles. In recent times, the town passed a bylaw forbidding fast food chains—thus the coffee shops, restaurants and the many specialty stores are locally owned. Along Memorial Avenue and its side streets, you can shop for books, antiques, art, clothing and delicacies.
Travelling south along 19A toward Parksville, we stopped at the Milner Gardens and Woodlands, a 28-hectare park now owned by Vancouver Island University. Some have compared it to Butchart Gardens, but this site is based on an English garden concept, and, according to its website, "this is not a garden of carefully mown, weedless lawns. Instead, the woodland garden pays tribute to naturalized bulbs, and exotic trees and native plant materials." Tranquility reigns and the trails are easy to follow. Along the way we found a rhododendron grouping, clusters of cedars with their droopy leaf clusters, mossy old-growth Douglas firs, cheerful black-eyed Susans and the delicate, pink flowers of the Persian silk tree.
Parksville, named after its first postmaster, Nelson Parks, has also long been a resort town—at low tide, the beach can extend for a kilometre before reaching the Strait of Georgia's waters. Puddles and lakelets dot the sand, providing a safe, warm-water playground for families and their kids. We'd stopped for a lunch of yummy seafood chowder at the Pacific Prime Restaurant, its glass wall providing outstanding views of the vast beach. People had set up small tents on the sand, brightly coloured towels contrasted with the gray-beige sand and, in the distance, a dark blue Lasqueti Island lay before the lighter misty blue of Texada Island.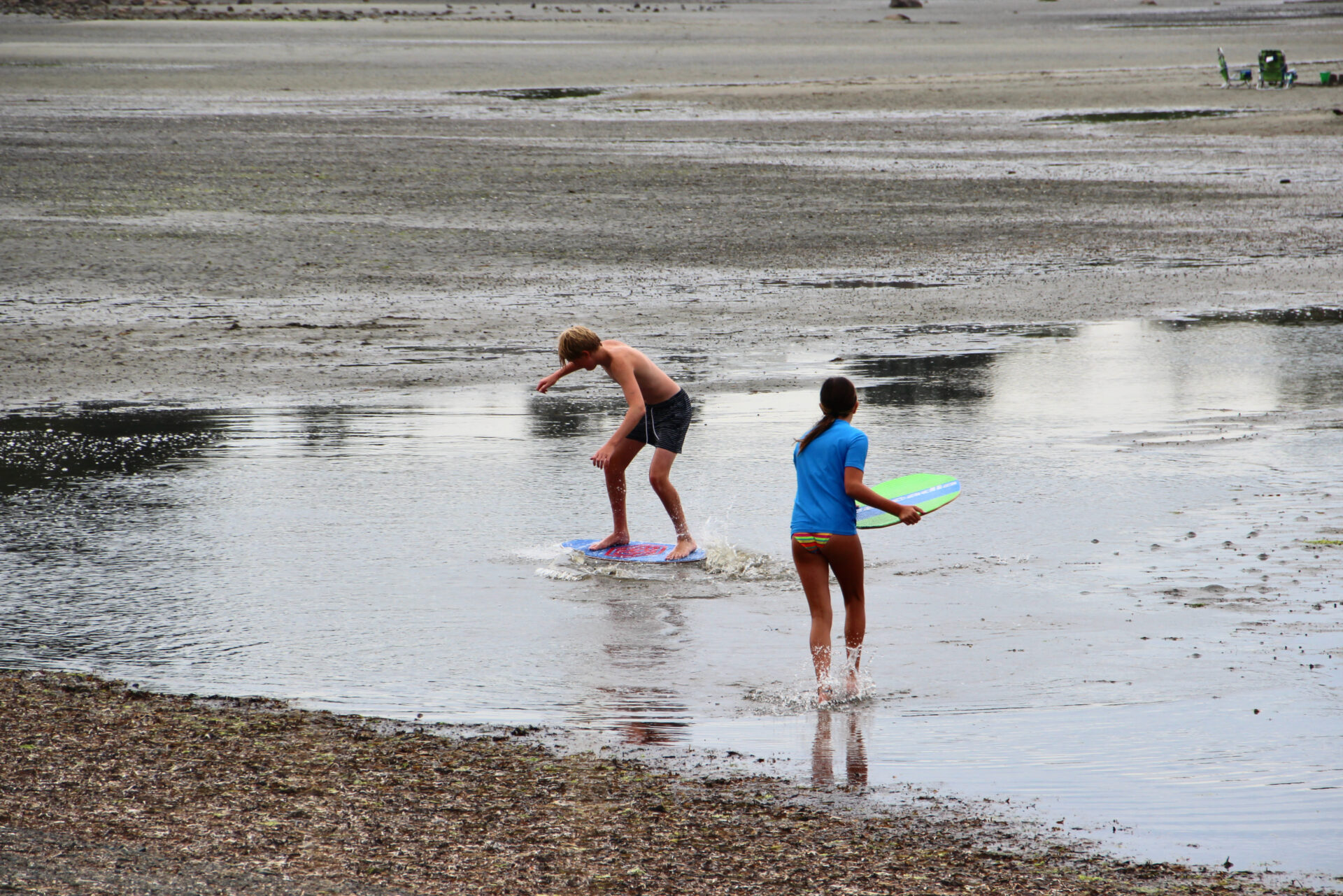 In Parksville's centre, along Craig Avenue and several blocks in each direction, you'll find an assortment of local shops housed in those one and two-storey buildings so popular in the early 20th century. Coffee shops, galleries, gift and department stores, food, fashion depots and electronics purveyors line the streets.
Just a bit south of Route 19, Shelly Heppner has recently opened Parksville's first craft distillery, the Bespoke Spirits House. Her first product, wheat-based Virtue Vodka, will soon be supplemented by her Jezebel Gin. She'll also offer "gin workshops," where four to six lovers of juniper-flavoured spirits can add various botanicals to create their very own gin. Shelly offers tours of her establishment's gleaming stills and explains how she distills her elixir.
Within a ring of about 20 kilometres from Parksville/Qualicum, we found interesting sojourns highlighting the Island's artisan entrepreneurs. Four of these are close to each other on 4A on the way to Coombs and Errington. My first stop was at Misguided Spirits Distillery, another newcomer to Vancouver Island's burgeoning craft distillery movement (on the island, 18 hooch makers are now producing their individual versions of craft spirits).
The next stop on Route 4A is Bomé Cheese, which not only makes its own artisan cheeses, but serves traditional German meals, including several varieties of schnitzel with spaetzle and apple streusel cheesecake. Owner Bibi Menge, husband Horst and son Jonas hail from Hanover, Germany, and have decorated their restaurant with a variety of German artifacts. I bought some Coombazola, their take on Cambozola cheese, with its faint blue-cheese flavour. Later, in a restaurant, I tasted Bomé's garlic brie, melted—a delicious combination when spread on flat bread.
Then, a couple of kilometres further, the famous Old Country Market, "Goats on the Roof" came into sight. Despite its rustic name, this expansive emporium vastly exceeds the idea of a "country market"—it sells innumerable unusual delicacies and its wares range from various hot sauces to ceramics, children's puzzles and toys, smoked salmon ($11 for 100 grams), cheeses from around the world, hats, baked goods and so on. I quite enjoyed perusing the aisles filled with both traditional and off-beat merchandise. The grounds also contain an area retailing fruits and vegetables, a square featuring huge clay pots and a clothing store. The ice cream parlour with its outdoor deck has more flavours than I've ever seen—it was tough to choose.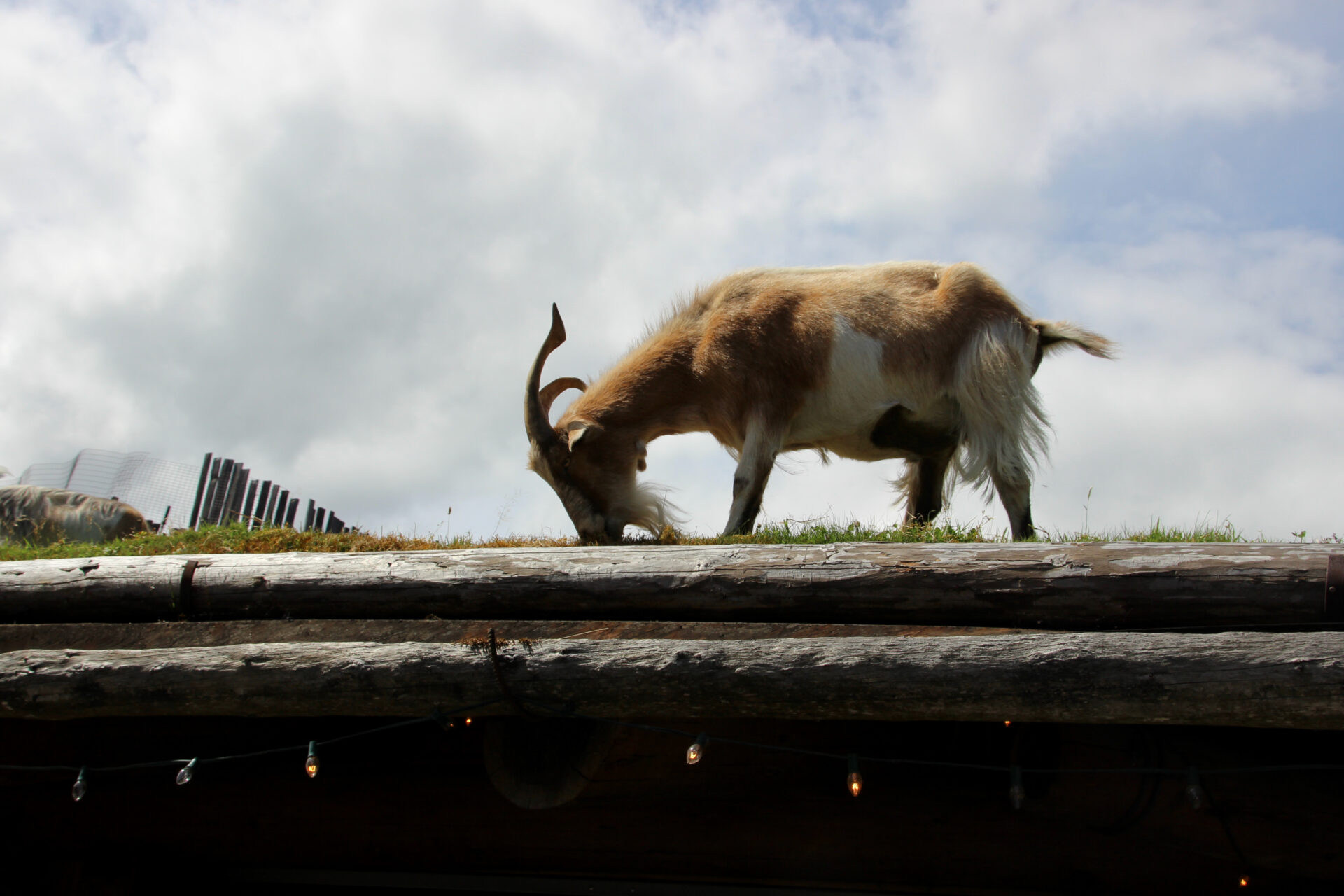 And yes, goats, with their tawny hides, curved horns and pointed goatees, do indeed eat grass and hay on the various sod-covered roofs. I watched a small girl dancing with delight when she spotted a goat. The original owners, who began with a farm stand, had immigrated in 1973 from Norway, where sod roofs have long been used to provide insulation. The immigrants followed that practice, then brought in goats when the grass grew too tall, establishing a tradition that has held for 30 years and entices visitors from around the world.
Morningstar Farm, home to Little Qualicum Cheeseworks, was another artisan/educational stop during our visit. It offers self-guided tours of barns and cows and includes some trails (a map is available in the store). Large windows offer views of people making and packaging cheese. I bought some scrumptious Blue Claire, for sale in their farmgate store. You can also choose from 15 other cheeses produced on site.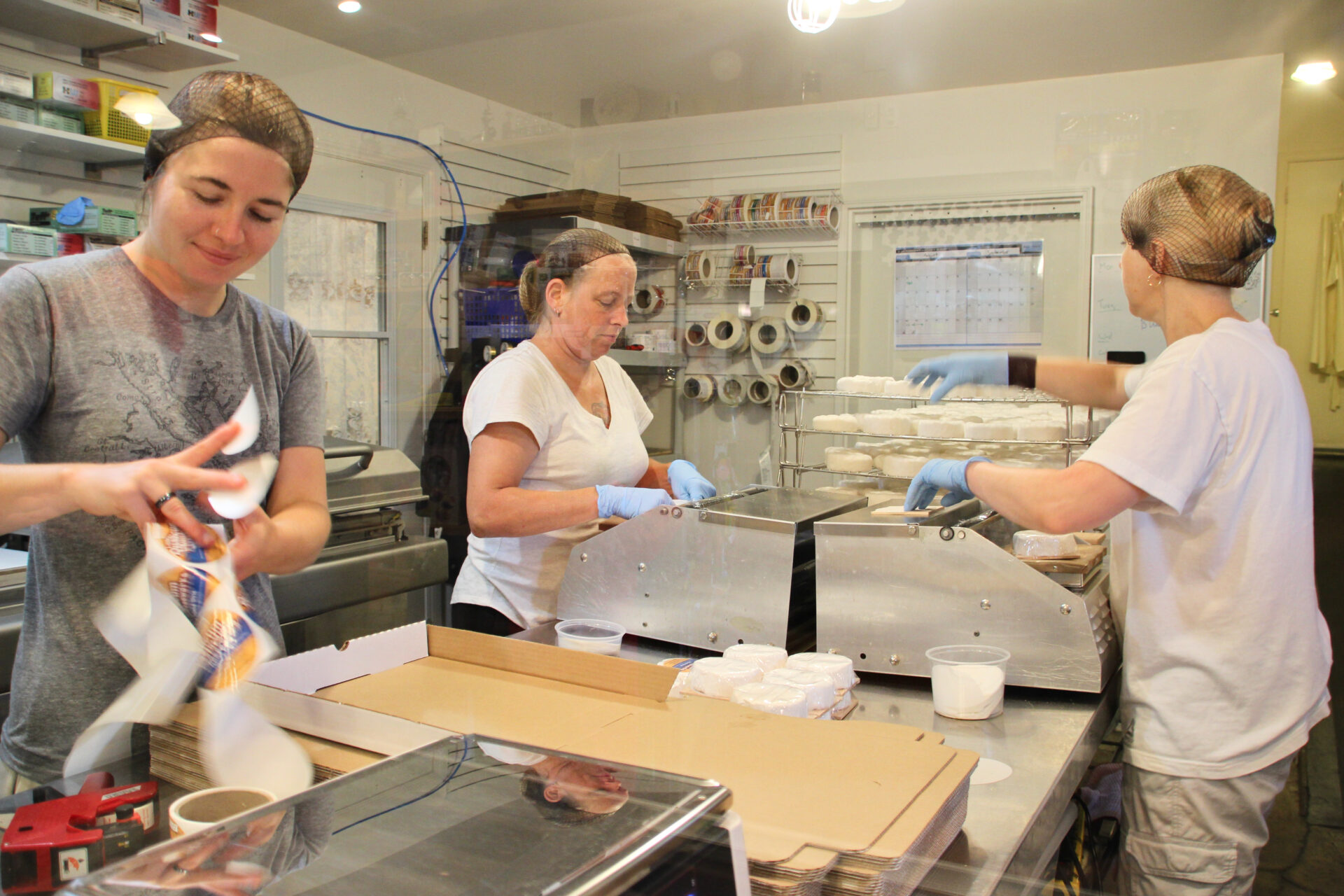 The family-owned farm's cows are grass-fed; when ready, they amble over to the barn with its robotic milking machines and offer the base for all the cheeses. Several calves were lounging in their ample pens' hay. Again, Morningstar Farm offers an educational and tasty way to learn about artisan cheesemaking suitable for the entire family.
On the way back to the marina, we stopped at the North Island Wildlife Recovery Centre. The non-profit's goals are to rescue injured animals and, if possible, rehabilitate them so they can again live in the wild. They treat birds that may have been electrocuted by wires, or broken a wing. A great grey owl, for example, was hit by a car and can no longer fly and will therefore live out its life at the centre. Orphaned bears are also cared for. The display begins with the Museum of Nature, a large room exhibiting a stuffed cougar and a bear and her cub. The centre has made an imaginative use of driftwood and rock to embellish the entire eight acres it owns. In several places, the roots of upended trees lie on their side, and in the hollows of the tortured roots, green and rose-coloured succulents have found a home.
By each cage, a plaque introduces visitors to the animal inside, gives a bit of its history and the prognosis for its chances to be reintroduced to life in the wild. This is a place for the whole family—I watched people of all ages read the plaques and chat about the animals.
On the day before leaving the area, my husband, David, and I indulged in one luxury during our staycation—an afternoon/evening of pampering at the Tigh-na-Mara Resort. The resort is a popular destination with a beachfront, cottages, restaurants and a famous spa. At the spa, we first soaked in their grotto, a warm pool surrounded with real rock and waterfalls soothing away tensions. In the spa-provided robe, we next met a massage therapist and for 80 minutes, our knotted muscles were unkinked. Then we were treated to a tapas dinner, where we munched on 18 different selections, ranging from cantaloupe soup to seared scallops. Each bite was delectable—I particularly enjoyed the bison, seafood charcuterie and Salt Spring mussels.
All in all, although forced by the pandemic, our first ever staycation was a fun and educational introduction to our region with its thriving local culture and artisanal enterprises.
Hiking and Biking Trails
The Parksville/Qualicum area is blessed with many parks and trails, some of significant difficulty, others suitable for those with a lower degree of mobility. To find these trails, pick up the "Regional Parks and Trail Guide" published by the Regional District of Nanaimo. The booklet—along with the region's other attractions—is available at the Parksville Visitor Centre, Hwy 19A, (Hwy 19 exit 46). 250-248-3613; info@parksvillechamber.com; parksvillechamber.com/parksville-visitor-centre.
You can also obtain regional info at the Qualicum Beach Visitor Centre, 2711 Island Hwy W, Qualicum Beach (at the intersection of Highways 19A and 4. Hwy 19 exit 60). 250-752-9532; info@ParksvilleQualicumBeach.com; visitparksvillequalicumbeach.com.
The trails of the Rathtrevor Beach Provincial Park with its two-kilometre-long stretch of sandy beach, along with a stand of old-growth Douglas fir and easy parking is one of the best.
When You Go 
French Creek Harbour Authority
Budget Car Rental
budget.ca/en/locations/ca/bc/parksville
Bespoke Spirits House
Misguided Spirits Craft Distillery
Bomé Cheese
Old Country Market – Goats on Roof
North Island Wildlife Recovery Centre
Morningstar Farm and Little Qualicum Cheeseworks
Tigh-Na-Mara Seaside Spa Resort