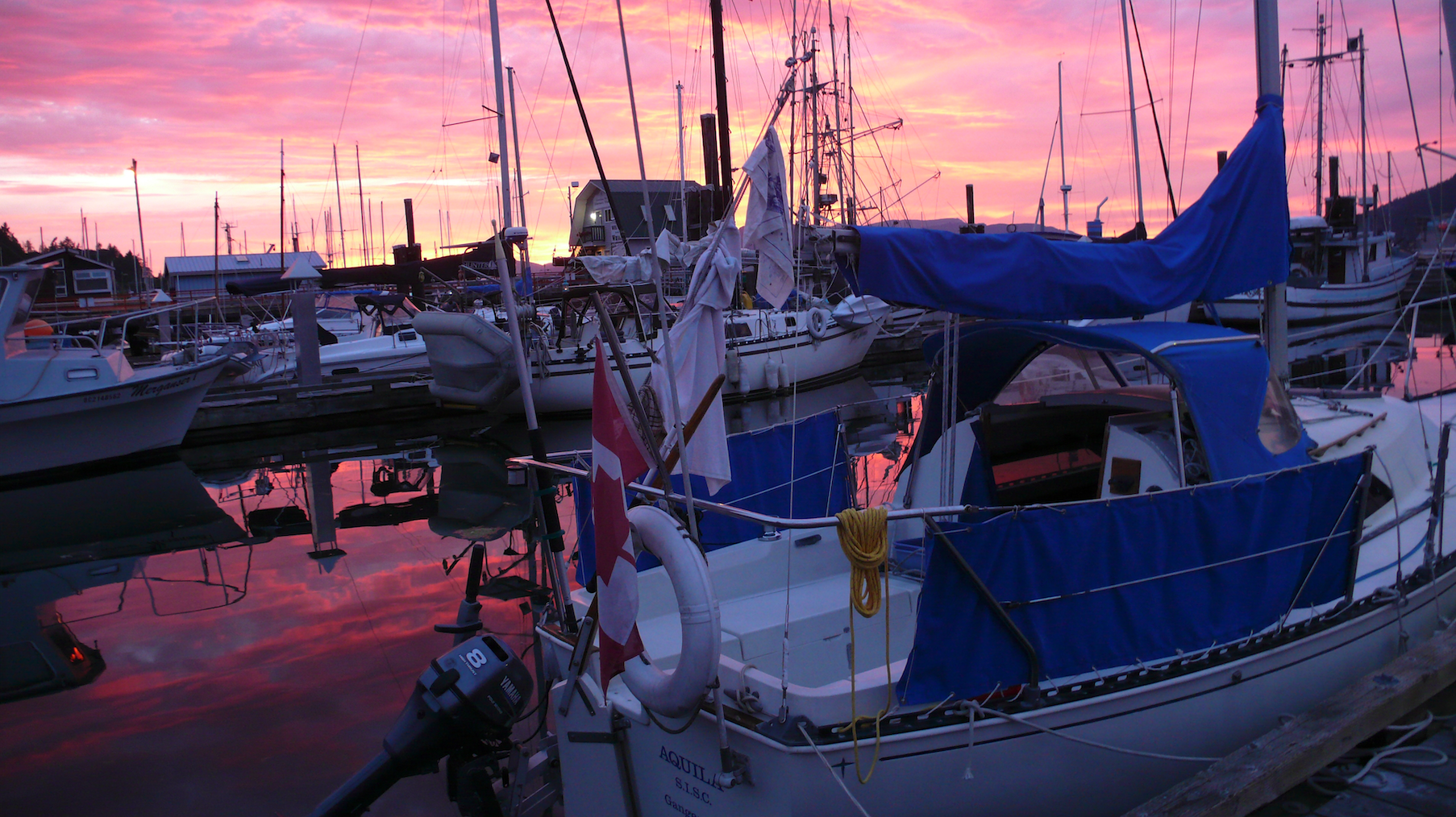 Short dark days; rain, fog and sleet; night times huddling around a heater with gale warnings in the marine forecast; these things don't matter at all to a certain brand of boater who puts up with winter in order to enjoy other pleasures. Pleasures like
the solitude they can find on the water when all the wimpy cruisers are home by the fire. Or the pleasure of being able to snug into their favourite anchorages and moorages knowing that no reservations are necessary. These are seafarers who love the sound of silence and possibly even the cheaper winter rates. Well captains' hats off to them; they're dyed-in the-brine mariners.
These hardy salts usually don't always cruise solo, however. In fact, they might not even be interested in undoing those mooring lines if they didn't have a co-skipper to take over the wheel, to make coffee, to roll up his/her sleeves in the galley and to shiver with in a chilly berth. So, if you're one of the lucky ones who has a willing and enthusiastic co-pilot, galley slave and first mate, doesn't she/he deserve a reward? And what better way to say "thanks!" and "so glad you love this as much as I do" than by celebrating on the water for Valentine's Day?
Why not go one better, in fact, and take a whole week to do it?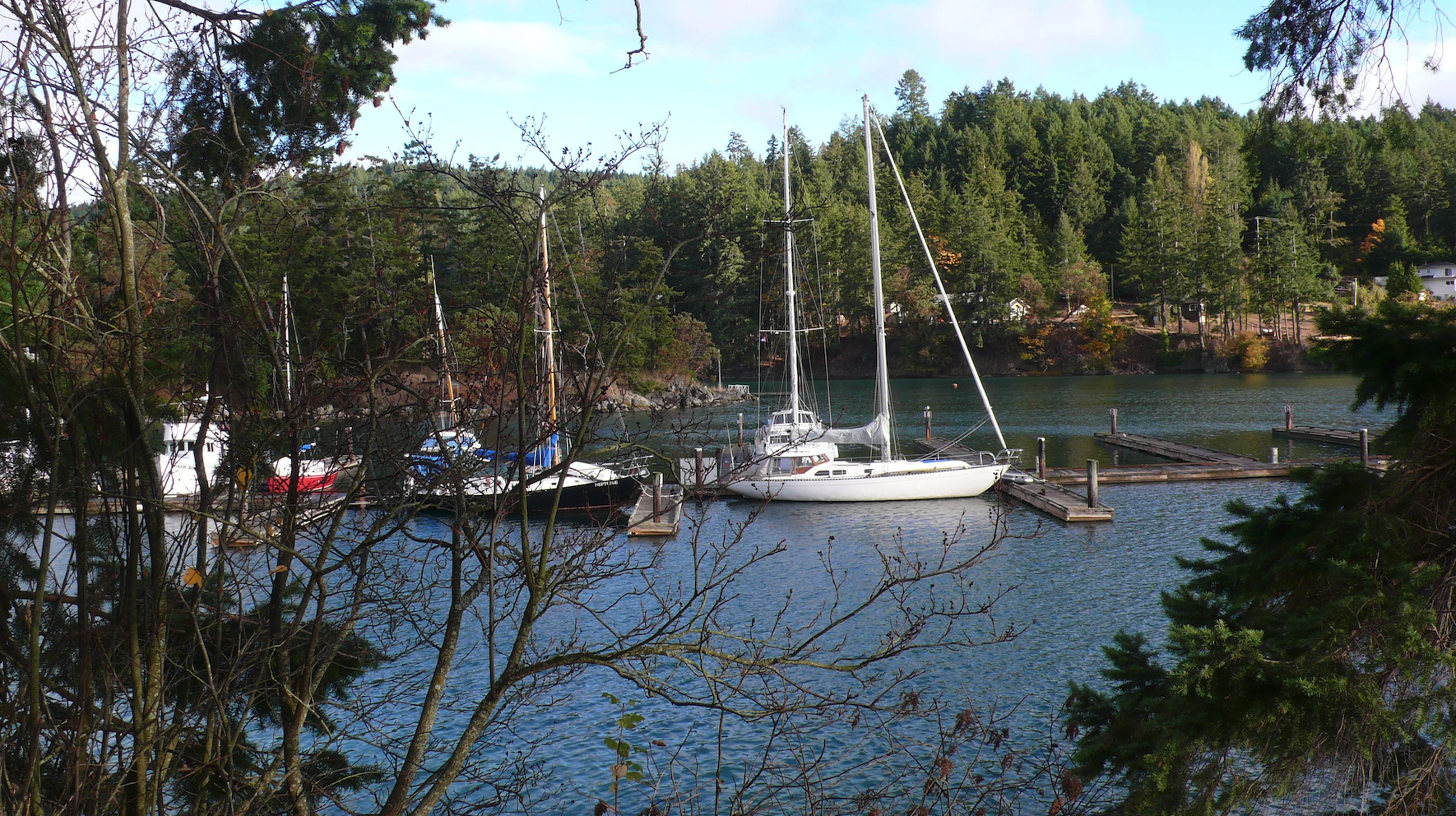 We know that planning a trip like this in the heart of the offseason can be problematic. Places can be closed, marinas may not be staffed or not have power, businesses may close early or altogether in the winter, finding marine fuel can be a challenge, and your plans for a romantic break can wind up being a mad search for gas, anchorage and amenities, fraught with anything but romance.
So, consider us your bareboat cruising travel advisors. We've done the homework for you and our planned itinerary for a Valentine's Day cruise can be done in a week, allowing for plenty of time to arrive and be pampered at each destination: chocolates, wine, cheese plates, massages, dinners, the aroma of a freshly ground local coffee, and the decadence of slurping fresh oysters all await the skipper and crew who are hardy enough to take the saline path less sailed. The suggested moorages all offer necessary services and proximity to the treats, starting at Sidney and ending at North Pender Island.
Day 1: Never on Sunday
Sidney Marina for the Haven and for Satellite Seafood's fresh oysters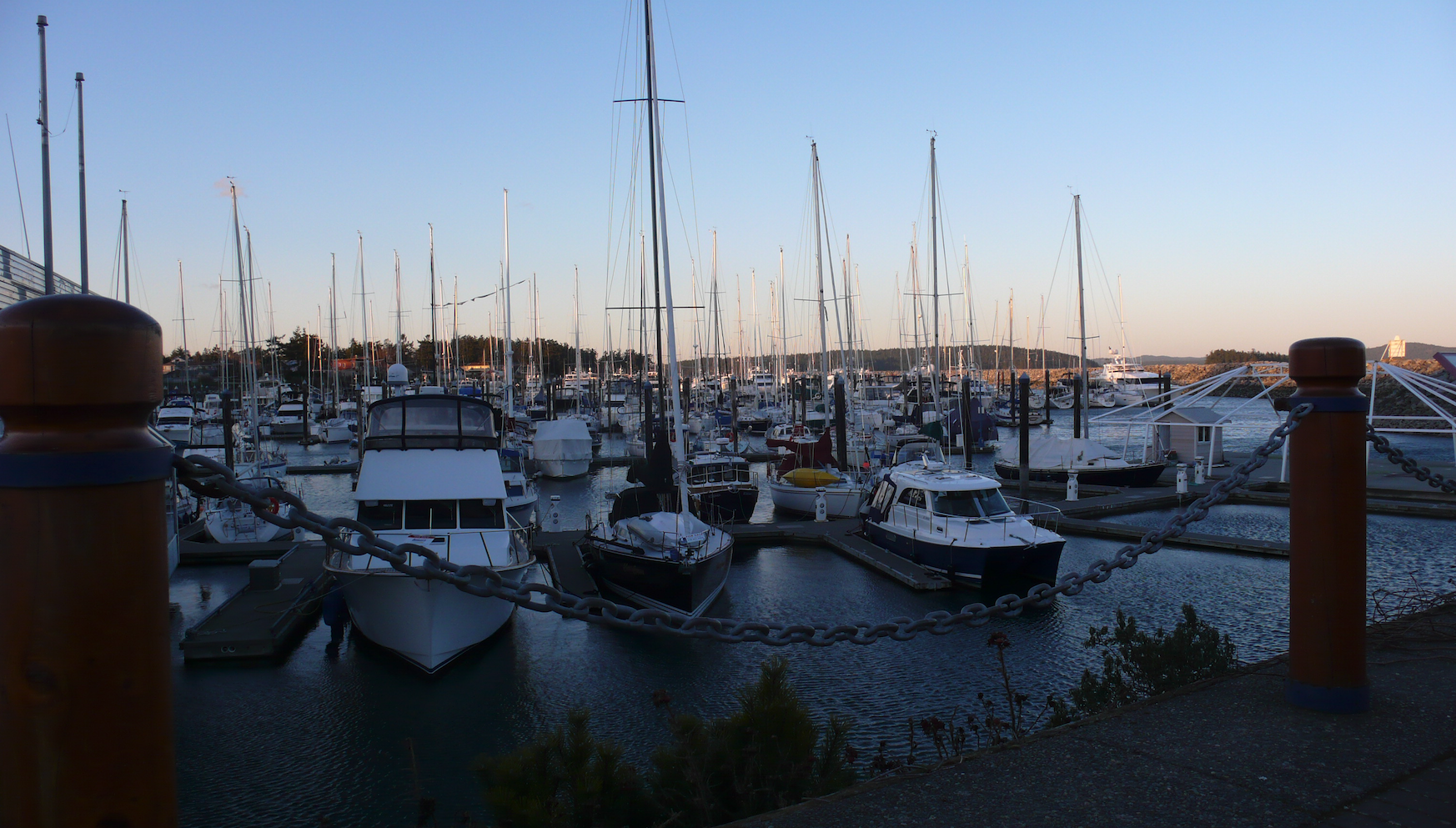 Whether you're crossing the Strait of Georgia, coming from Victoria Harbour or coming north from Puget Sound, the celebrations start here. Tie up at the full service Port of Sidney marina which has 320 slips for boats up to 138 feet and head down to the pier and the iconic blue building that denotes the Satellite Fish Co. Ken, the owner/operator, always has fresh shucked oysters and nothing says love like fresh oysters.
Here's where sweethearts get a double helping of indulgence because the Sidney Pier Hotel & Spa offers some serious bliss. "Our Eminence chocolate mousse mask is very popular," says Marika Abraham, manager of the Haven Spa & Salon. "For general relaxation our deep tissue treatments are also excellent, and pedicures always go over well with the women." What a way to start the week!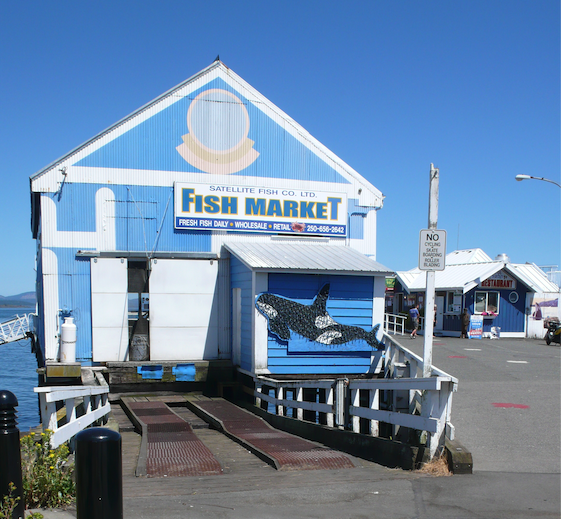 This comes with a warning, however. You might need two days here. Just don't start out on a Sunday as both places will be closed.  If you need to gas up, Van Isle Marina in Tsehum Harbour is your closest marine fuel. The other fuel supplies are on Day 4 at Telegraph Harbour and Day 5 at Ganges.
Port of Sidney: portsidney.com/
Haven Spa: sidneypier.com
Day 2: Red or white?
Brentwood Bay Marina for a romantic dinner at The Seagrille Seafood & Sushi Bar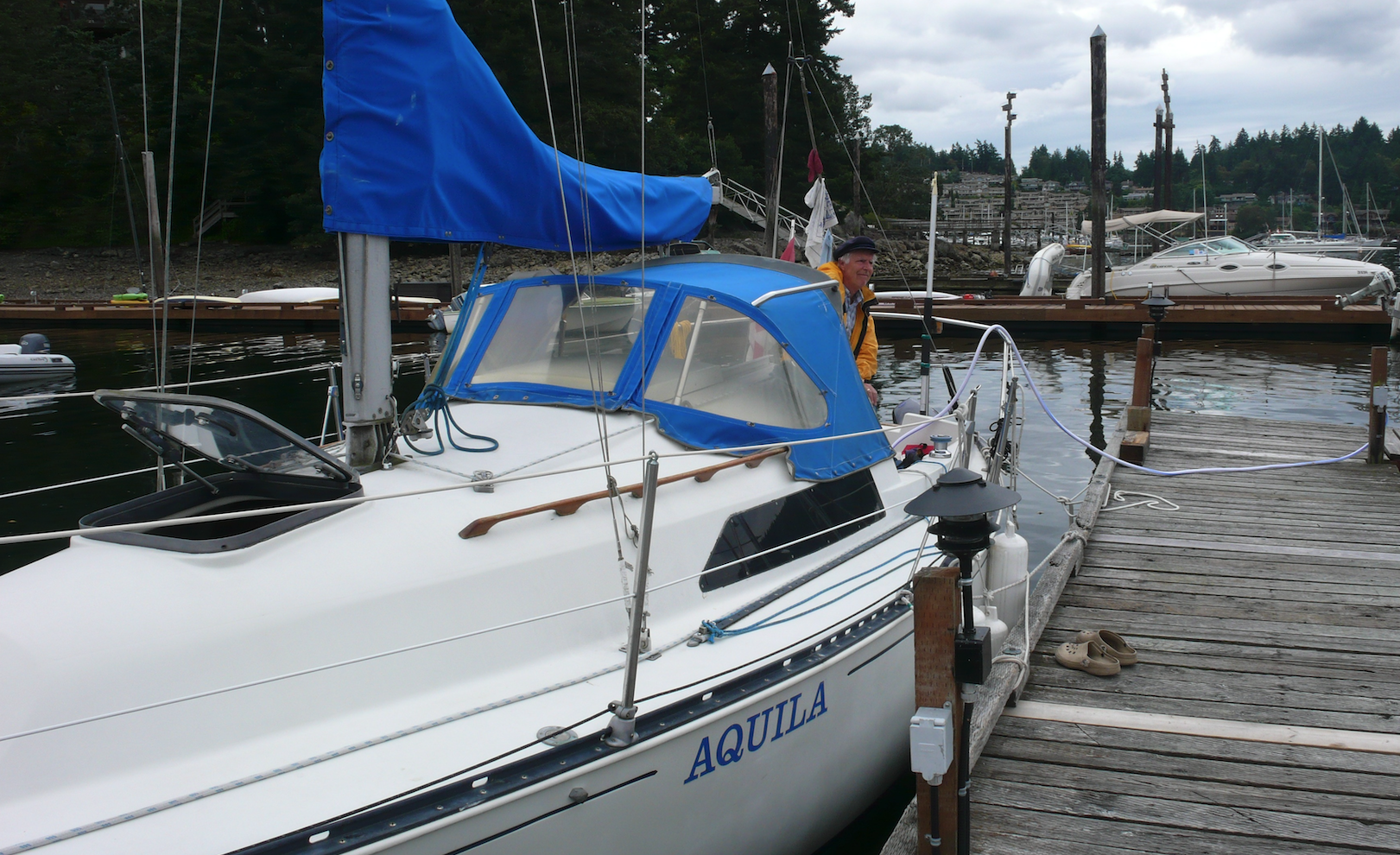 It's somewhat out of the way, but that's what makes it special. The route along Saanich Inlet is languorous and scenic and after all, what's the rush?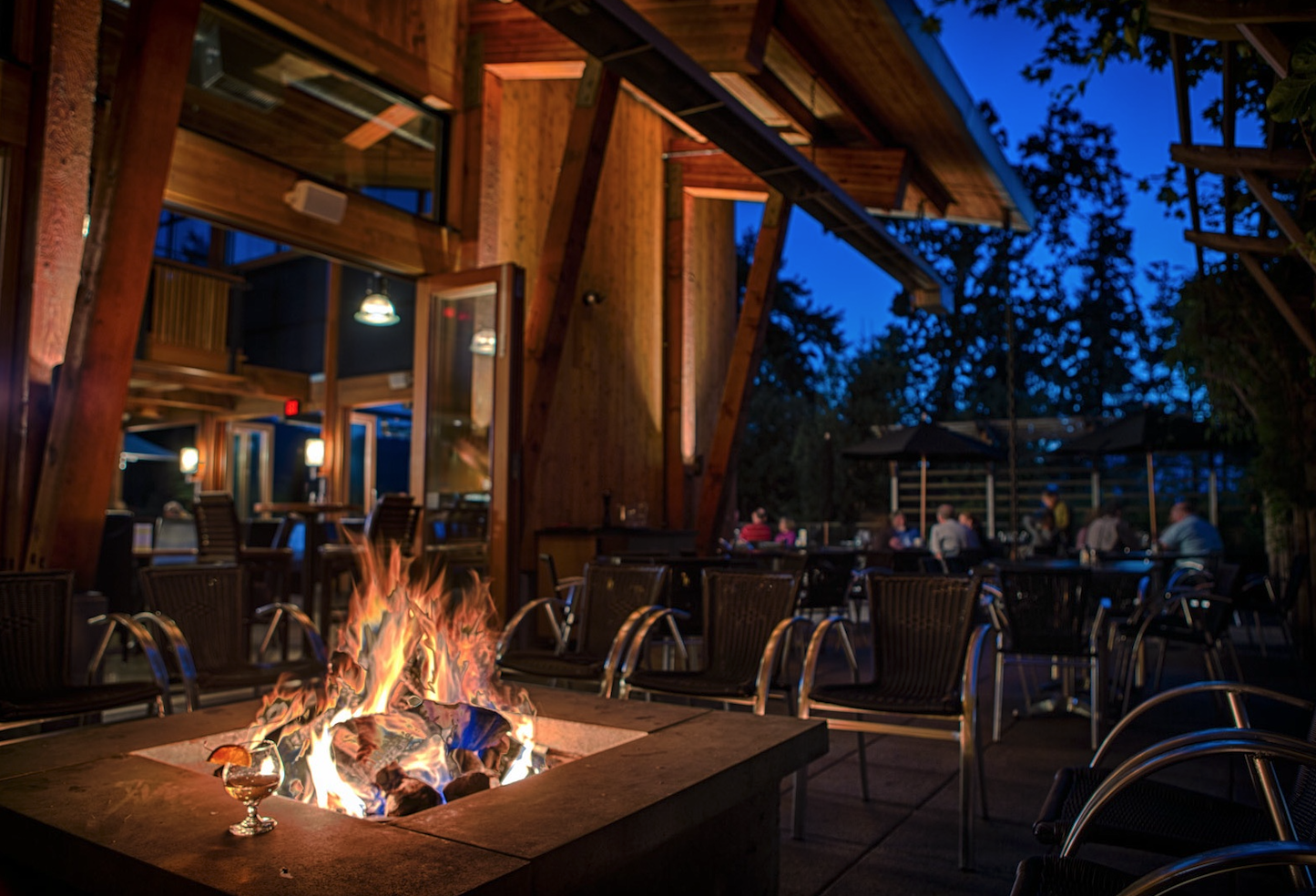 The marina here is also an active eco adventure centre in season, but in February you'll have other adventures in mind and one of them will be culinary. The 50-slip marina is fully serviced and open year-round although in February you may have to go up to the main desk to sign in. And while an early evening might mean you can't admire the seafront views from the restaurant, the warm ambiance and variety of savoury comestibles will make up for it. You can order from both the sushi and the dining room menu, which makes for an interesting variation. I sampled the sushi menu and followed that with Arctic char and a beet and asparagus salad from the main menu.
After your dinner, possibly accompanied by a Prosecco or pinot noir, you will probably find it comforting to know that it's all downhill to your waterbed.
Marina and restaurant: brentwoodbayresort.com
Day 3: Aromatic Ambiance
Telegraph Harbour Marina and Pot of Gold Coffee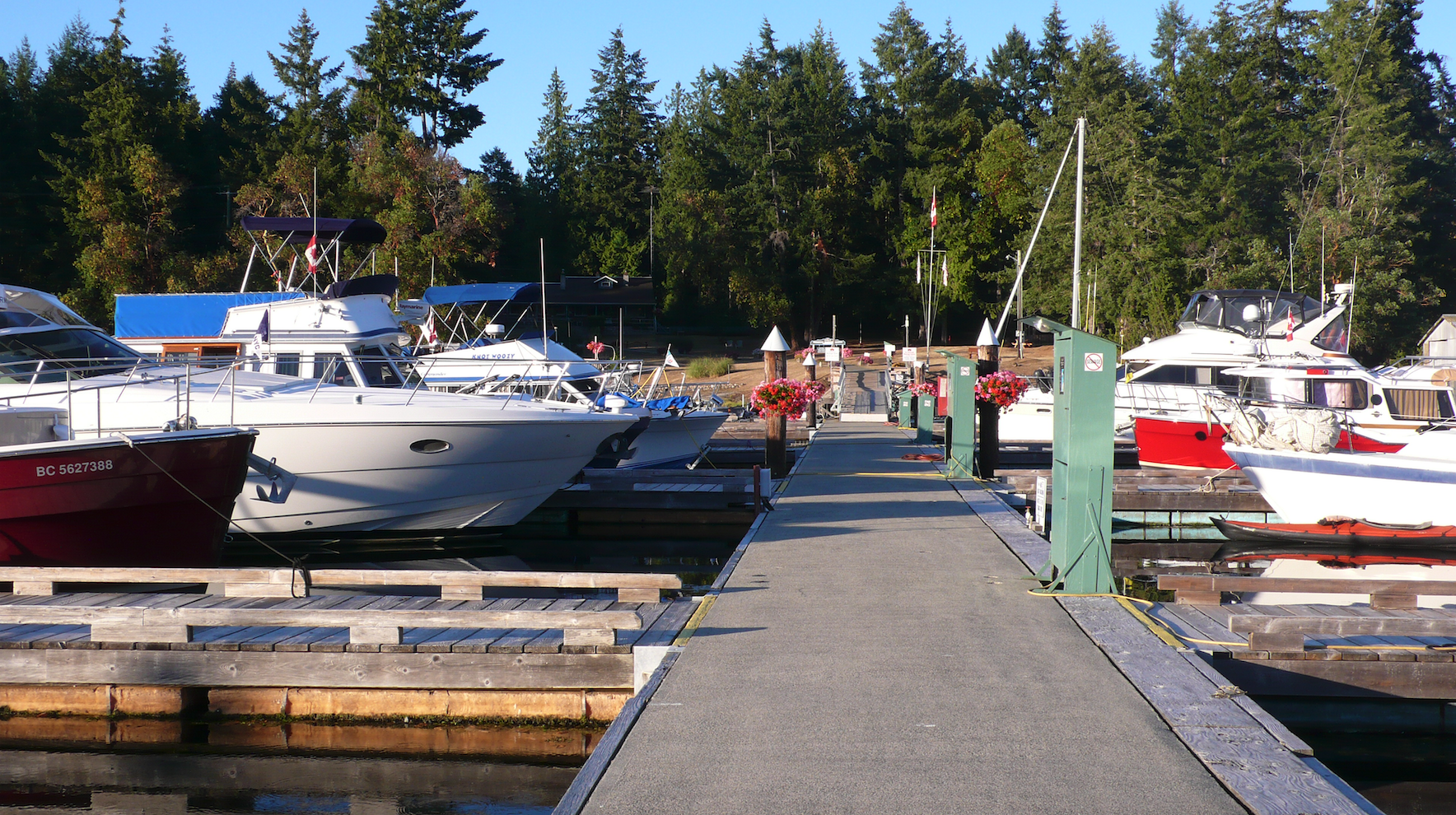 No difficult decisions here. Time your passage through Sansum Narrows and head through Stuart Channel to Telegraph Harbour. This popular destination is always quiet in February and while the ablution block and store will be closed for the season, the power is on, the crowds are off and romance rules. While the fuel dock here is also closed, I'm afraid you can't say 'honey, I've run out of gas' as an excuse. The fuel dock at nearby Thetis Island Marina is open.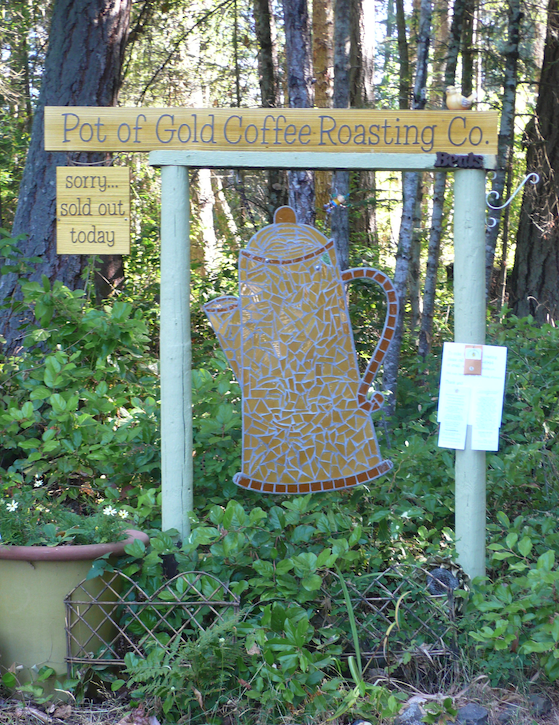 This is the night you pull out the special wine and the cheese fresh from Cowichan Bay and plan a quiet night in with nowhere to go after your one five-minute excursion down the road to Pot of Gold Coffee, located on Pilkey Point Road. It's well signed and if you've arranged a visit with Nan in advance, you'll be able to have a look at her impressive cottage business. (Be sure to call ahead to place your order well in advance. She prefers calls to emails.)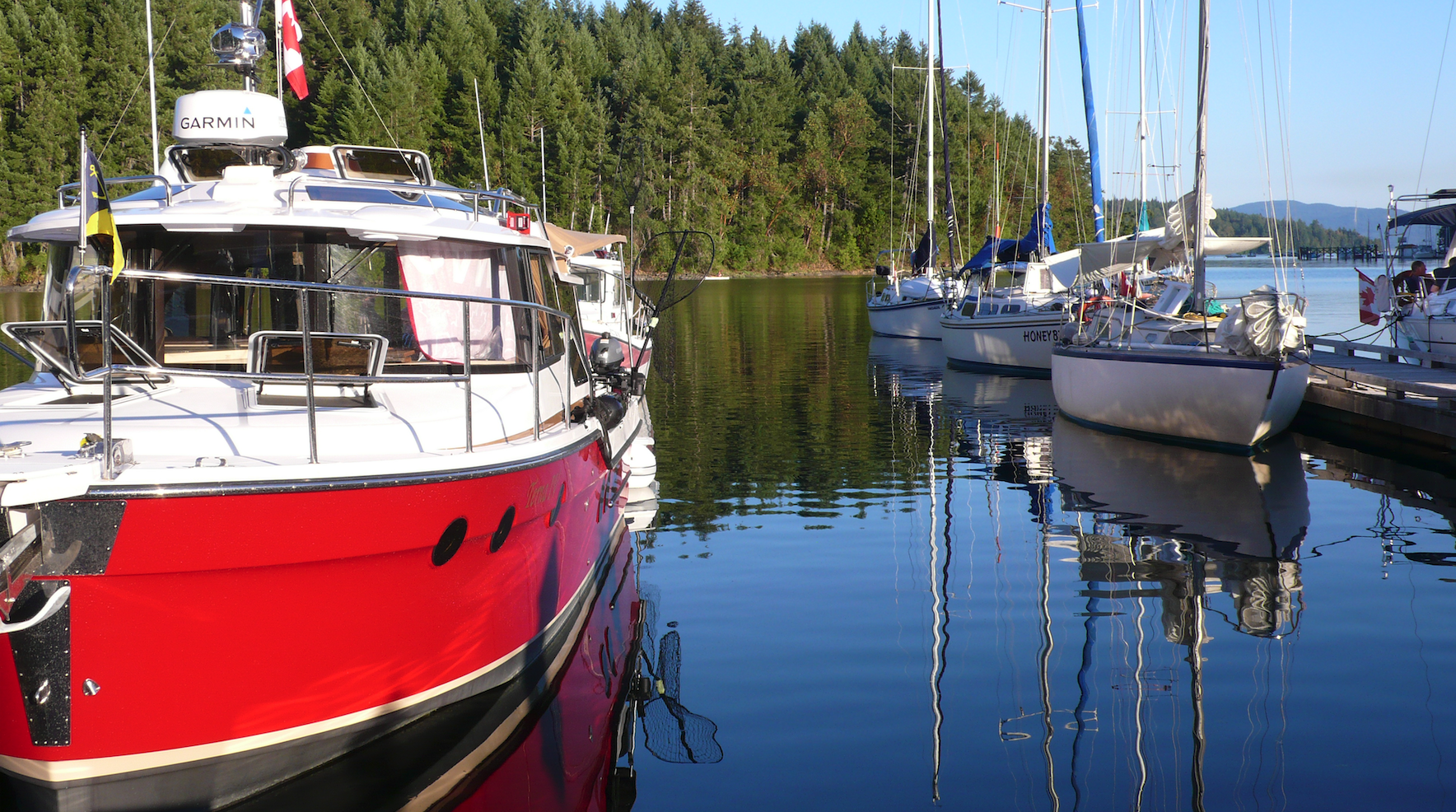 Check her site first to make your choice. Can you believe there are 28 coffees on offer?  The master roaster says her most popular ones are the Special #29 Espresso and her Columbia Organic Lohas Tolimo. There's nothing like the taste and aroma of a freshly roasted coffee and if you just can't wait to have that aroma wafting through your galley, Nan has decaf beans as well so you won't be kept awake tonight—unless you want to be.
Marina: telegraphharbour.com
Pot of Gold Coffee: potofgoldcoffee.com
Day 4: Sweets for your Sweetheart
Ganges Marina and Harlan's Chocolates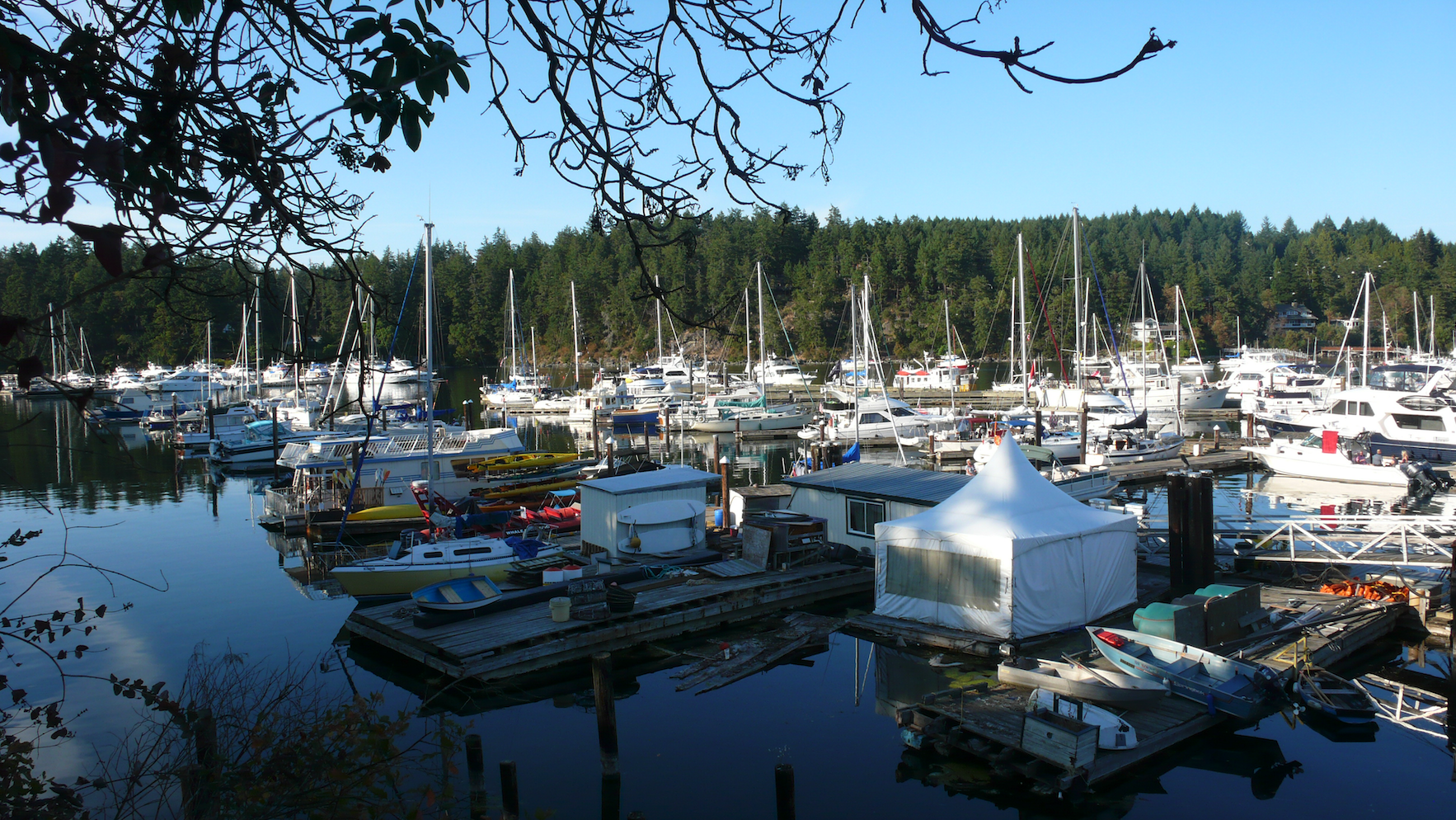 Everyone knows that Valentine's Day has to include chocolates. It's time to turn around now and head to Salt Spring by either Trincomali or back through Sansum Narrows (mindful of the tides.) While you're sipping your fresh cup of gold from Thetis you may be thinking of how good it's going to taste later when it's paired with chocolate. It will be a sweet ending to the day. Harlan's on Lower Ganges Road has been providing sweetness to islanders since 1980 so it's no surprise their website stresses it's the sweetest place on the island. Hand made with only natural ingredients, their treats are hard to resist.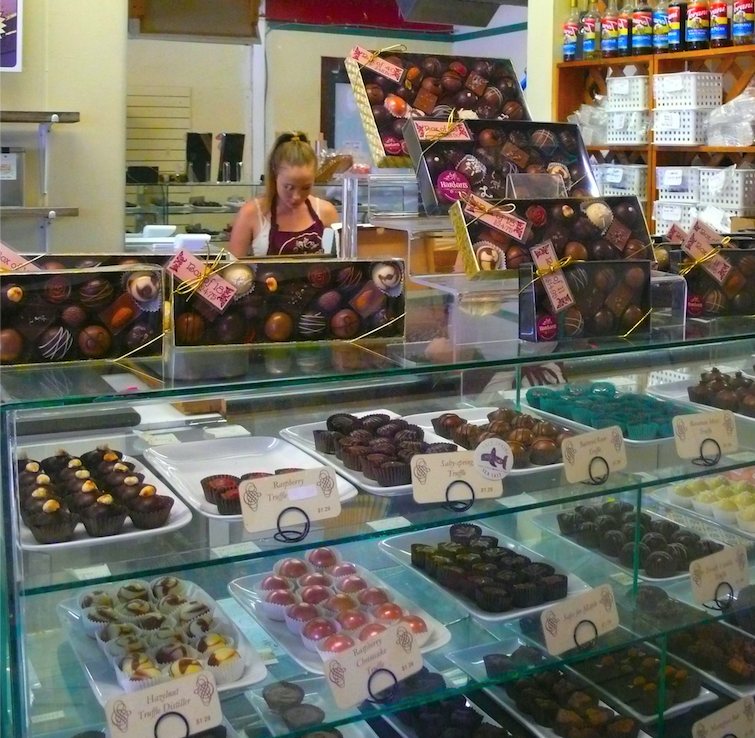 There's no need to rush the trip if you're under sail, the chocolatiers stay open until 18:30 every night and are only a few blocks away from Ganges Marina, your overnight stop. In the unlikely event that boaters need assistance, it may also be good to know that Eagle Eye Marine is also located here, as well as another fuel dock and a pump-out station. We find the marina's location and facilities make it to the top of our mooring list.
Marina: gangesmarina.com
Chocolate: harlansfinechocolates.ca
Day 5 and 6: You'll be Fine
Port Browning and Jo's Place or the Vanilla Leaf Bakery for delectable treats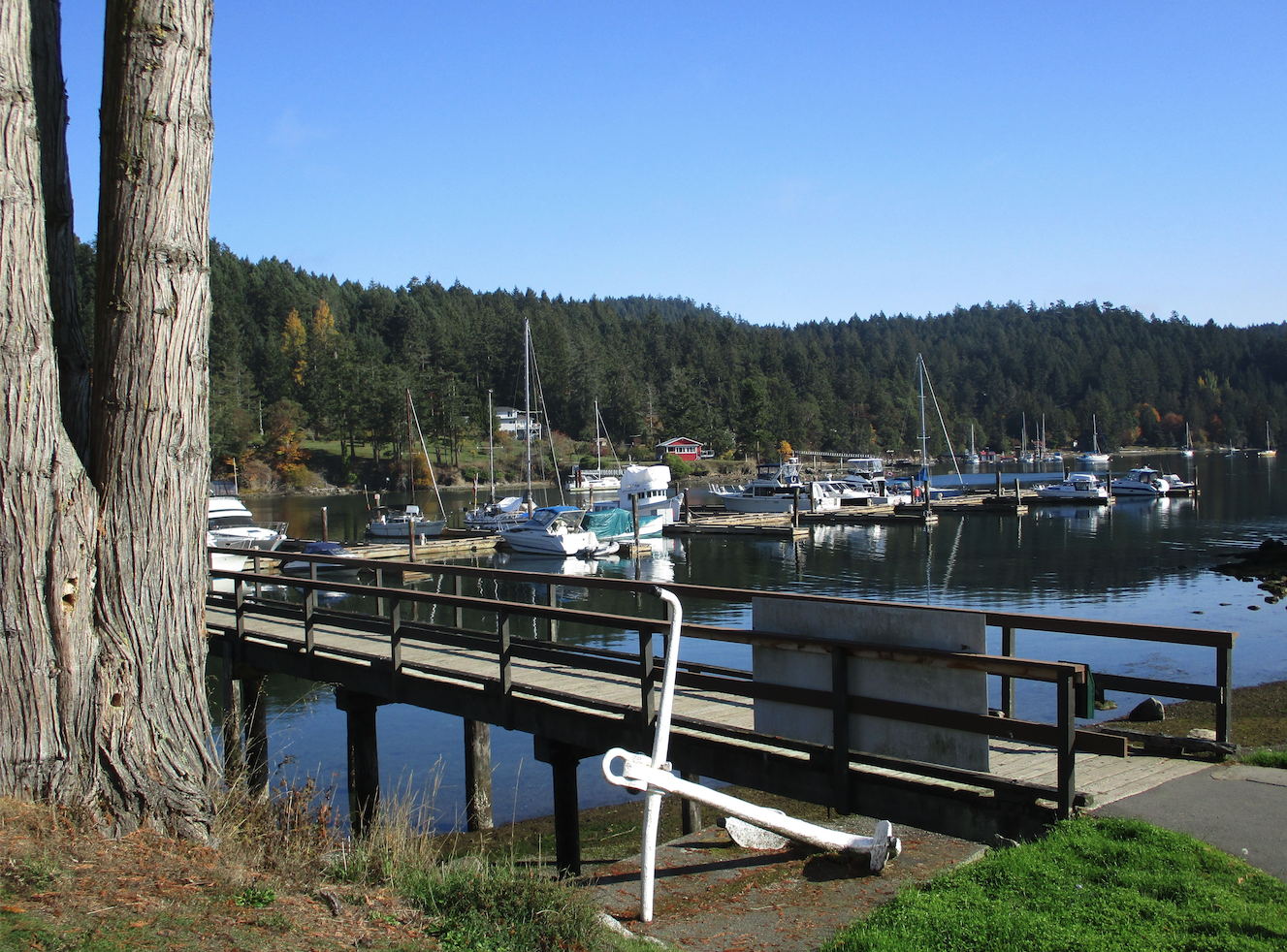 By now you're used to going out of the way for something special so you know that the added leg down Navy Channel is all part of the package. It's about the journey too, not just the reward at the end. Besides, if you're munching chocolates, drinking good coffee and polishing off that Cowichan Valley Tadwick cheese en route, you aren't really suffering. It's time to pull into Port Browning, plug in and get settled, and then you can decide whether you want to cook tonight or snug up by the fire in Bridgeman's pub and see how the menu's changed. You can still get burgers, pizza and fish and chips, but there are some new additions like spicy tuna poke and seafood fettuccini.
It's off to the Driftwood Centre, however, for your seventh morning. Just two blocks away, the Driftwood is home to two places that will have you licking your lips.  Depending on how early you need to start off to your homeport, you can either visit Jo's Place for breakfast, or grab some fresh baking, like scones or muffins, at the Vanilla Leaf Bakery café to eat while cruising home. Their breakfast bagels make a mighty munch and they open early.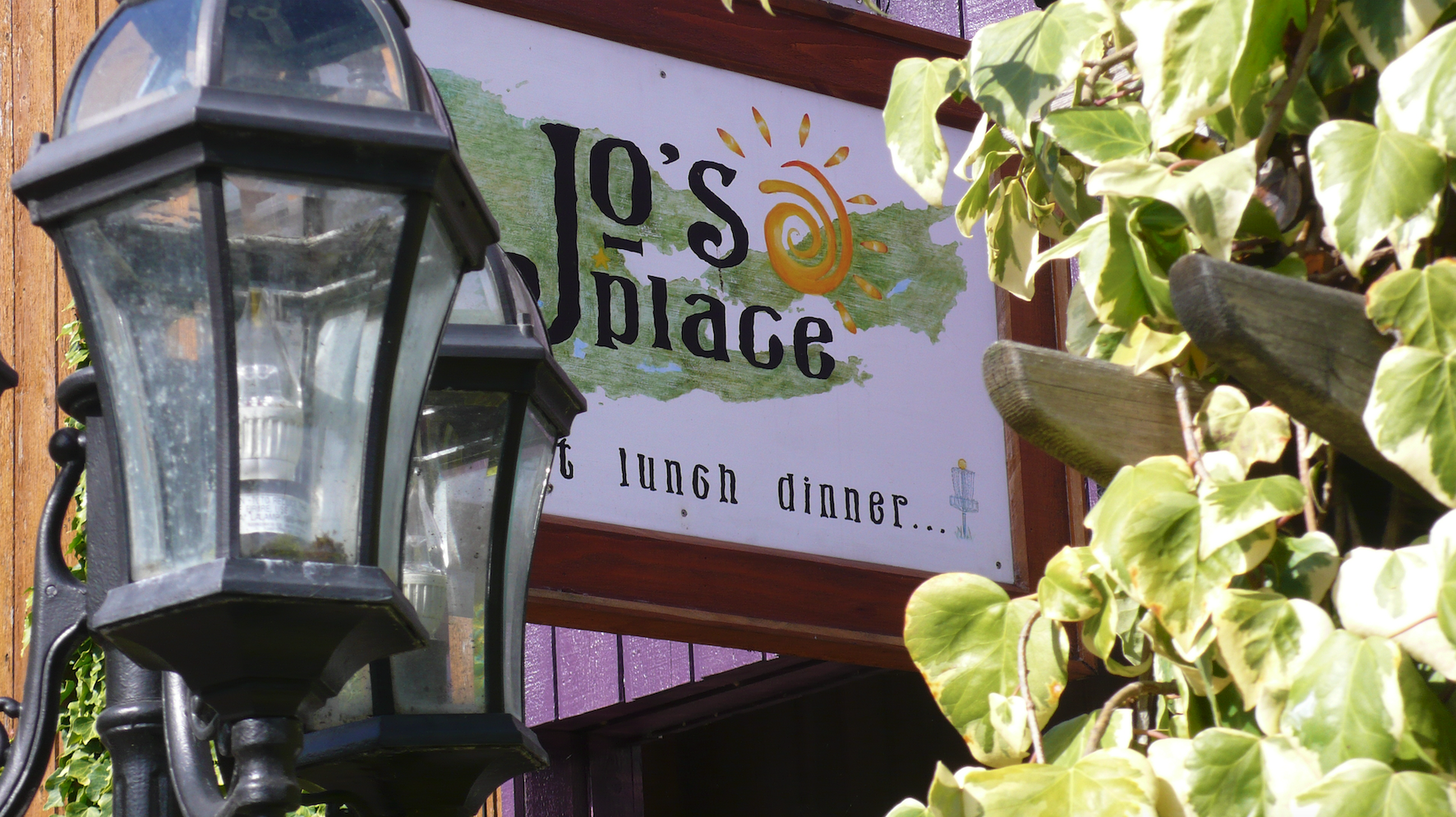 But if you have more time on your hands what better way to wind up the Valentine's Cruise than breakfast at Jo's? Lively, noisy, vibrant and humming with happy people, romantic it's not, but haven't you had enough of romance by now? You've got to be social some of the time. Mingle with the locals so you can go home with a perfect Gulf Island experience under your floater jacket.
Try one of Jo's skillets, served with beer bread, or the omelettes or the Benny Burger.  The 'you'll be fine' vibes are free. Open for breakfast and lunch 7 days a week from 8:00 to 14:00.
Restaurant: josplacepender.com/
Vanilla Leaf Bakery: Check them out on Facebook
Marina and Pub: portbrowning.ca