Canoe Cove Marina and North Saanich Marina have joined forces to ensure the continuation of marine fuel sales in the Sidney / North Saanich area.
A series of events have paved the way for a win-win opportunity whereby Canoe Cove Marina will transfer their marine fuel float to nearby North Saanich Marina, operated by the Oak Bay Marine Group, where the fuel dock was destroyed by a tragic boat fire in May 2020. Over the last year Canoe Cove has been reviewing options for the future of its fuel dock; faced with aging equipment and declining sales volumes, they were strongly considering getting out of the fuel business.
With the loss of the dock at North Saanich Marina, Don Prittie, General Manager at Canoe Cove reached out to the Oak Bay Marine Group to see if their situations might create a mutual solution for both companies while continuing to serve recreational boaters in the region. "I felt it was important to maintain two fuel stations in the area and knowing my friends at Oak Bay had a need, I made the offer" said Prittie.
"The offer extended by Canoe Cove Marina and coordination occurring between the two marinas is another great example of how our marine community can partner to improve service for all boaters," said Brook Castelsky, COO, Oak Bay Marine Group.
North Saanich Marina is taking this opportunity to improve the infrastructure of its fuel delivery system to ensure clean, safe and fast delivery of fuel starting in early September.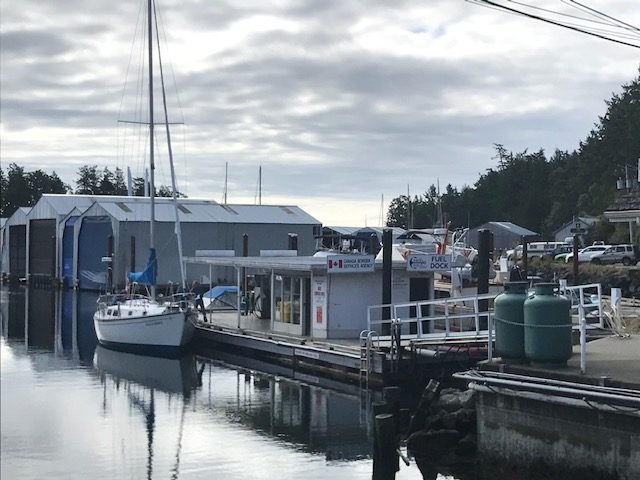 ---
Canoe Cove Marina is one of BC's largest full-service marina and boat yards and is located in North Saanich next to the Swartz Bay ferry terminal. North Saanich Marina is home to more than 650 boats and boat houses in Tsehum Harbour, North Saanich and is part of the Oak Bay Marine Group which operates four marinas on Southern Vancouver Island including North Saanich Marina, Oak Bay Marina, Ladysmith Marina and Pedder Bay RV Resort & Marina.