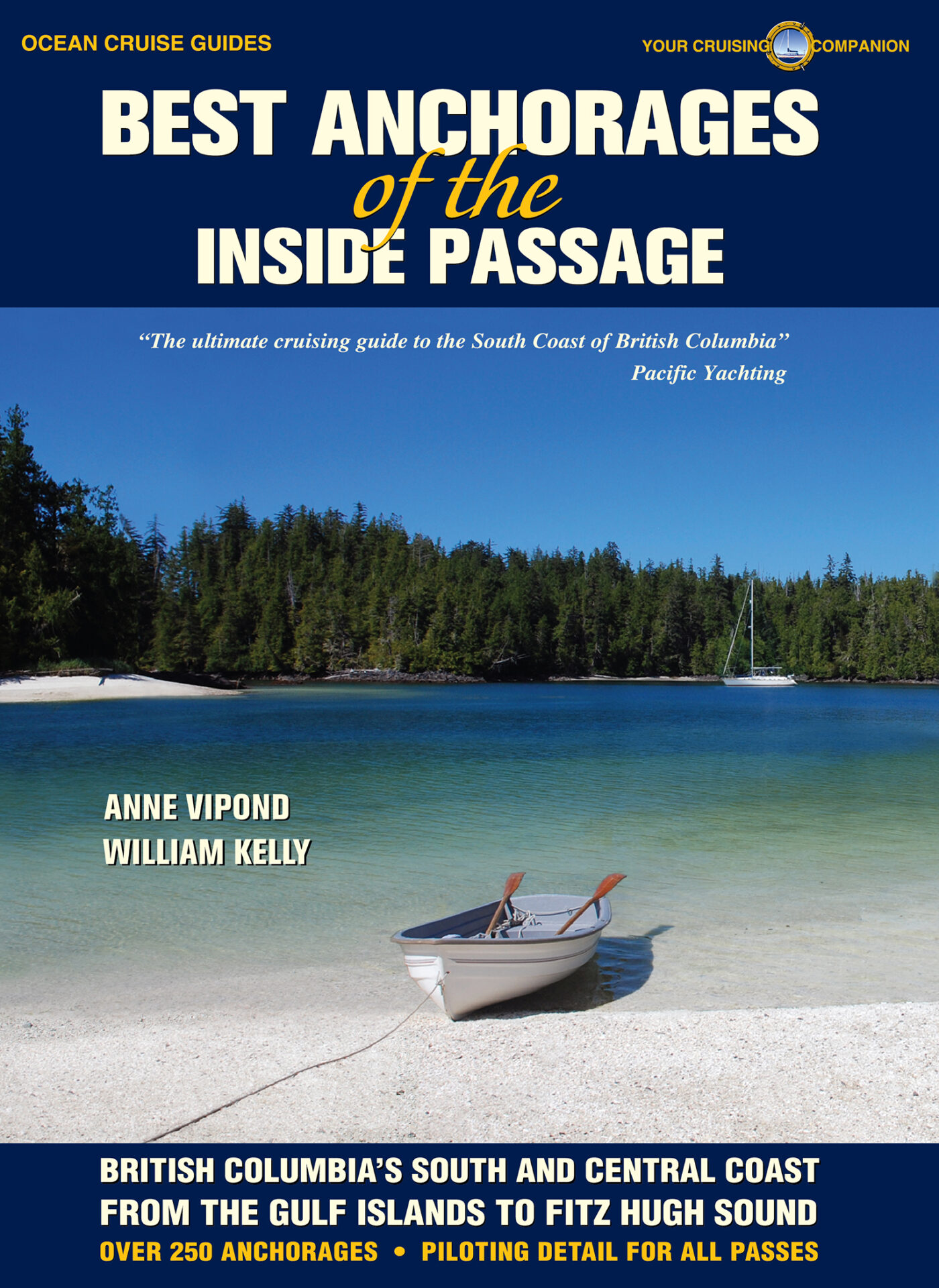 William Kelly and Anne Vipond, long-time contributors to Pacific Yachting, have released an updated edition of their award-winning guidebook, Best Anchorages of the Inside Passage.
Experienced boaters and kayakers know BC's Inside Passage as one of the finest cruising grounds in the world with hundreds of pristine islands, inlets and anchorages. The updated 2nd edition of Best Anchorages of the Inside Passage is a comprehensive selection of over 200 boating destinations. Some are well known, while many are secluded getaways.
In addition to the inside waters of British Columbia's South Coast, such as the Gulf Islands and Desolation Sound, the guidebook includes the Central Coast waters north of Cape Caution up to Bella Bella and Shearwater, with fresh detail on Fitz Hugh Sound, Rivers Inlet, Hakai Luxvbalis Conservancy and Queens Sound.
The authors' favourite cruising area is north of Cape Caution. This is a paradise of islands and anchorages. Tourists from around the world come to Fitz Hugh Sound and Hakai Pass not only for the great fishing but also for the prolific wildlife, most notably the return of the humpback whales. The number of humpbacks now feeding each summer in BC waters is estimated to be about 2,000.
First published in 2006, Best Anchorages of the Inside Passage was well received by the local boating community and across the United States. A meaty guidebook of 336 pages, Best Anchorages contains hundreds of maps, aerial photographs and images capturing the unique beauty of the many anchorages Kelly and Vipond have visited and written about for over 40 years.
The book includes detailed information on localized weather and sea conditions, piloting the tidal passes, local marinas and interesting background on the historic sites and cultural attractions cruisers can experience along the way. The areas covered include the Gulf Islands, Sunshine Coast, Desolation Sound, Discovery Islands, Blackfish Sound, Broughton Archipelago and Queen Charlotte Strait.
Best Anchorages of the Inside Passage has been recognized by the Society of American Travel Writers as an outstanding work in travel journalism and received a Lowell Thomas Award in the guidebook category at SATW Foundation's annual competition.
Best Anchorages of the Inside Passage is available at bookstores, chandleries and online. For more information visit oceancruiseguides.com.