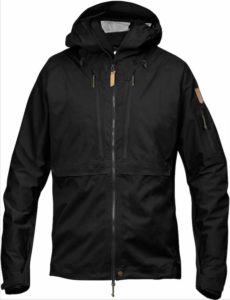 Shell Jacket and Pants $550-$450
The Keb Eco-Shell was designed for trekking, but it might be the perfect summer boating jacket for our coast. It's got a waterproof rating of 30,000mm, which means it'll keep you dry even in the heaviest rain, but it's light, weighing only 560 grams (medium size). Unlike your usual foulies, it's fully breathable and comes with underarm vents so you won't overheat in a summer shower. Best of all, it's stylish so you can go from the boat to the restaurant without needing to pry yourself out of neoprene.
Like the jacket, the Keb Eco-Shell Trousers are made from stretchy Eco-Shell material (waterproof, windproof, breathable), which is ideal for moving about the boat in wet conditions and a hidden drawstring at the ankle lets you adjust the width so you don't have to worry about tripping over yourself. Full-length side vents can be opened as the weather changes or your temperature does.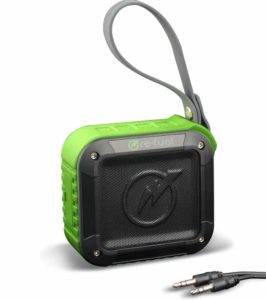 Outdoor Speaker $40
This waterproof speaker will take a beating without breaking the bank and is light enough (240 grams) to carry with you on shore excursions. The re-fuel unit will play up to 10 hours of music from a single 50-millimetre speaker and the one directional sound is perfect for keeping the music to yourself when at anchor. The Bluetooth has a range of 10 metres so you can keep your smartphone or Bluetooth-enabled device out of the elements while you enjoy your music worry-free.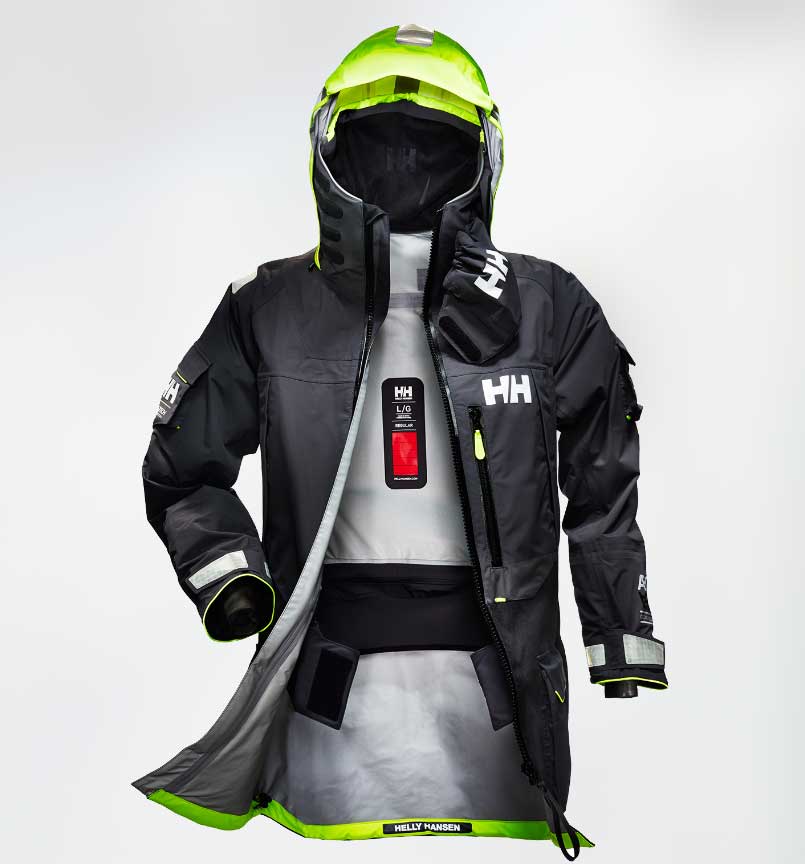 Offshore Jacket and Pants $2,000
We recently tested the Helly Hansen Aegir Ocean Jacket and Pants on an overnight race. It was windy, rainy and bitterly cold, but the gear stood up to the elements without a problem and had some remarkable features that made for a comfortable ride. If you're heading north of Desolation Sound this year or planning a fall/winter cruise we recommend the Aegir system. There are too many features to list but here are our three favourites:
Padded knees and seat. If you've done any racing or extended offshore cruising you know the toll that a pounding, shifting boat takes on your body. When kneeled it doesn't take long for your knees to hurt and hours on the rail will have your backside sore as well. Built-in padding in the Aegir trousers is a lifesaver and the reinforced knee and seat areas will prevent rips or tears.
Fleece face guard. Wind, rain, sleet and the crashing of waves into your face will have you wishing you were back on dry land. The Polartec fleece collar on the Aegir Jacket is like holding a stuffed teddy up against your face. It's soft, it's dry and it will keep you from wishing you were back on dry land.
Huge hi-vis hood. Combined with the fleece face guard, the hood keeps your most important asset, your brain, warm and dry. The En-471 hi-vis hood is brilliantly neon so you'll be visible even in the dark roiling seas off the coast of Vancouver Island. Reflective material adds even more visibility and clear "windows" increase your peripheral vision.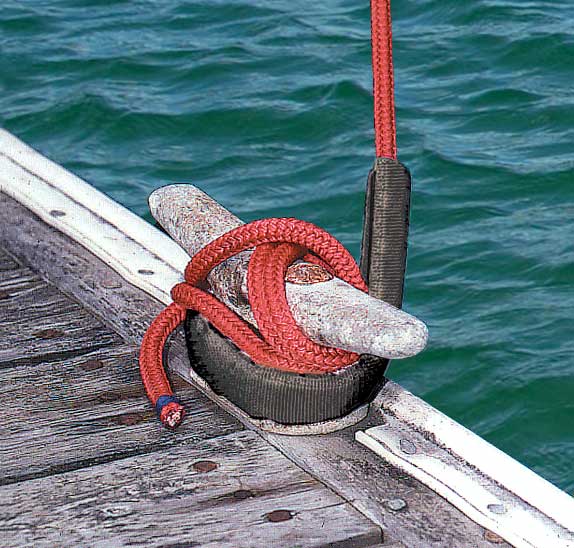 Dock Line Chafe Guard $29.99 For Two
Boats tied up or at anchor never stop moving. If the motion isn't relentlessly sawing away at a cleated dock line—typically unseen—it's causing the cordage to rub against the vessel. Secure Chafe Guards from Davis Instruments are quick and easy to install and remove, and safeguard against the havoc brought on by friction and abrasion.
Secure Chafe Guards fit braided and three-strand line from 3/8-inch to one-inch. Velcro hook fasteners line the entire interior to securely grip the rope so it doesn't slip. Built to last, they're made from abrasion-resistant, UV-stabilized, marine-grade nylon webbing, yet they're soft and pliable. Available in white or black.
Wireless Person Overboard System $80
After teaming with Fugawi, Sea-Tags MOB alarm system is now available in North America. There are two components to the Sea-Tags MOB system. First is a free app, which can be downloaded to all smartphones onboard. Second, is the waterproof wristbands worn by captain and crew. The wristband emits four signals per second and as long as the wristband is within 100 metres from the boat it won't trigger an alarm. As soon as the wristband is submerged under water, communication is lost and an alarm is sounded. The time and location of the emergency are saved and the smart phones can be programmed to send a notification to an emergency contact on shore.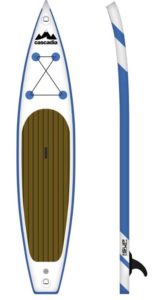 Paddleboard $1,300
The Tender ISUP from Cascadia Board Co. might be the perfect paddleboard for coastal cruising. With two stainless steel D-rings and heavy-duty PVC on the tip and tail it's easy to securely strap it to your boat and easy to launch for a quick paddle around your anchorage. The tender has nine-inch touring fins for good stability, but its narrow shape and upturned nose make it ideal for cutting through chop and travelling distances. The elastic tie-down is great for stowing gear on expeditions from the mother ship. Bonus: a faux teak deck adds traction and a classic look.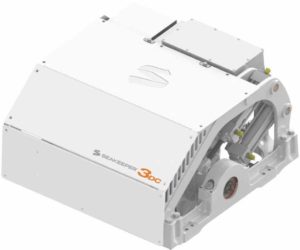 Gyro Stabilizer $26,900
Designed for boats between 30 and 40 feet, the Seakeeper 3 is the smallest gyro stabilizer in the Seakeeper lineup. It features an active control system, which means that unlike a passively controlled gyro, which has to be turned off in rough conditions or at high speeds, the Seakeeper can be used in all sea conditions and in all speeds. Once installed it will eliminate up to 95 percent of boat roll reducing the risk of fatigue, anxiety and seasickness. Weighing 550 pounds, installation of the Seakeeper should be relatively easy and it doesn't require a generator.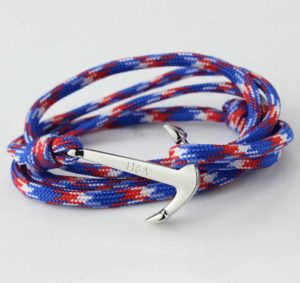 Nautical Fashion Accessories $25–35
Hook and Anchor offers sailing-themed fashion accessories that are perfect gifts for the nautically inclined. They keep it simple with stainless steel hardware on either leather or patterned paracord bracelets. Their bracelets are a great addition to your casual summer wardrobe, and help keep the open water close to your heart. Free Shipping in Canada and U.S.
hookandanchor.co