1. Portable Charger
$60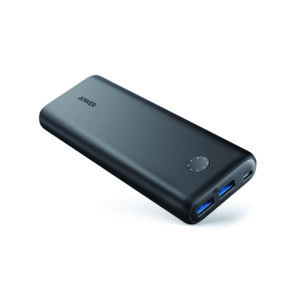 Conserve onboard power and stay connected longer with Anker's PowerCore II 20000. With 20,000 milliamp hours, this ultra-high-capacity, portable power bank packs enough juice to charge your phone, tablet and more up to six times.
The slim design features twin USB outputs, so you can charge two devices simultaneously, without sacrificing charging speed. Recharge in as little as five hours via the included Micro USB cable. The PowerCore II is now compatible with Apple, Android and almost all other devices charged via USB.
---
2. Mobile Wifi System
US$2,800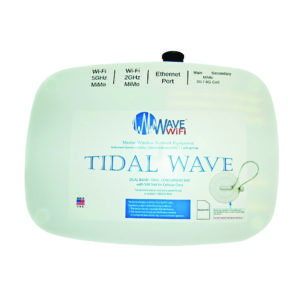 Stay connected with the Tidal Wave Dual Band 3G/4G, Wave WiFi's newest extended range mobile wifi system. Winner of the National Marine Electronics Association's (NMEA) Product of Excellence award, the Tidal Wave listens on three different frequencies concurrently. Using both wifi and SIM cellular data, and MIMO (multiple input multiple output) antennas, the Tidal Wave provides internet connection farther from shore than any other Wave WiFi device.
The model also features a one gigabit Ethernet port, and a graphic user interface allowing for easy set up and operation on multiple devices, Android and iOS. With no software installation required, the Tidal Wave is simply plug and play.
---
3. Barnacle Dissolver
$30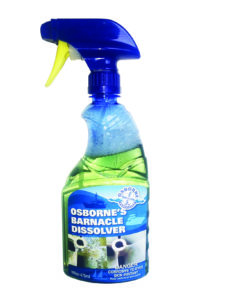 Get rid of pesky freeloaders with Osborne's new non-toxic Barnacle Dissolver. Made with naturally occurring organic salts, Barnacle Dissolver doesn't produce toxic fumes and won't corrode skin as it loosens and lifts stubborn marine growth, hard deposits and barnacles from your boat's bottom, shafts, rudders, trim tabs and propellers.
It is safe to use on fibreglass and painted surfaces, though to reduce the risk of reaction with other materials, test a small, out-of-sight area before full treatment.
---
4. Marine Binoculars
$470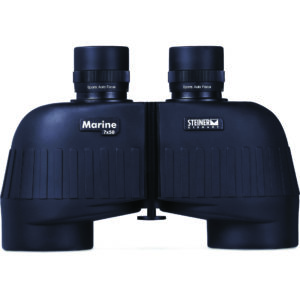 Steiner's new S575 Marine Binoculars 7×50 are the perfect starter binoculars for the water and wildlife-lover in your life. Designed to include an array of marine features in an affordable package, these marine binos are waterproof, fogproof and offer a 356-foot field of view at 1,000 yards with the marine-standard 7x magnification.
Track boats, buoys and wildlife through the wide, stable view in any weather conditions. Steiner's High Contrast Optics and Sports-Auto Focus allow you to enjoy sharp, naturally coloured images that remain in focus while on the move. The binoculars come with lens covers, cloth and bag.
---
5. Wool Blanket
$400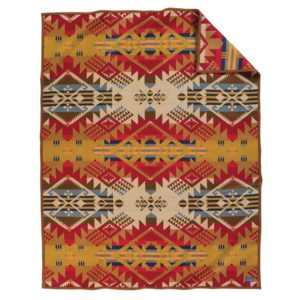 There's nothing quite like a wool blanket to cure the bite of a cold, rainy night. Woven in the Northwest US, Pendleton has been manufacturing their iconic heirloom-quality wool blankets for more than a century.
These world-class, durable blankets come in a variety of beautifully coloured, reverse-pattern and indigenous-inspired designs. Blankets are made with pure virgin wool, with a cotton warp yarn (82% wool/18% cotton).
For boaters, wool's temperature regulating and moisture-wicking properties, and natural resistance to mold, mildew and flame, make it an ideal cabin-companion that will last a lifetime.
---
6. Candle
$32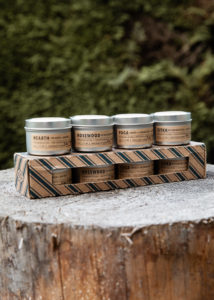 Make your cabin extra cosy with natural soy candles from Salt Spring Island Candle Co. This local, family-run company is now in its second generation, producing one-of-a-kind scents inspired by Canada's West Coast. Hand poured in small batches, Salt Spring candles are eco-friendly and clean burning, made using 100 percent natural soy wax and pure essential oils.
Gift Packs include four different scents from the original collection, so you don't have to worry about choosing just one. Small enough to fit in a stocking and burning 12 hours per two-ounce candle, these long-lasting candles are sure to brighten up the winter months.
---
7. Doggy PFD
$90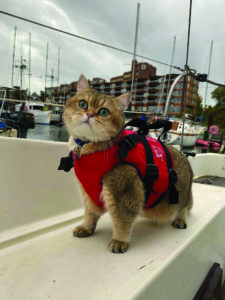 Safety on the water is something that's instilled in all of us from the moment we step foot on the dock. At this time of year, a slip and fall into the frigid ocean water can be deadly, even for our fur-covered friends. While most dogs are capable swimmers, the Skippy Dog Vest from Salus Marine will provide peace of mind, and the extra time needed to get your pet back aboard should the unthinkable happen.
Designed with comfort and buoyancy at the top of mind, the Skippy comes in five sizes from XS to XL so there's a size for every breed (we tried the XS on our "big boned" cat and it fit perfectly). A three-buckle system makes it easy to put on and take off and a mesh pocket on the side is perfect for stashing poop bags (pre-use).
---
8. LED Lantern
$150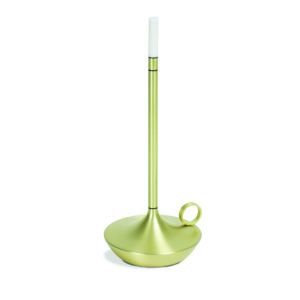 When we first heard about the Wick LED candle from Graypants we were worried it might be gimmicky, but we decided to give it a try anyways.
Turns out, it's awesome. Three brightness settings, including candle-style flickering, provide plenty of cozy, warm light for up 12 hours (on the brightest setting.) You'll feel like a character out of a Charles Dickens novel as you hold the candle by its carrying ring but it's old school in styling only.
To turn it on and adjust the brightness level you simply tap the stem. Its aluminum body is weighted at the base, so it won't tip over in a rolling sea. The Wick is rechargeable via USB-C and comes with the charging cable.
---
9. Sailing Watch
$1,600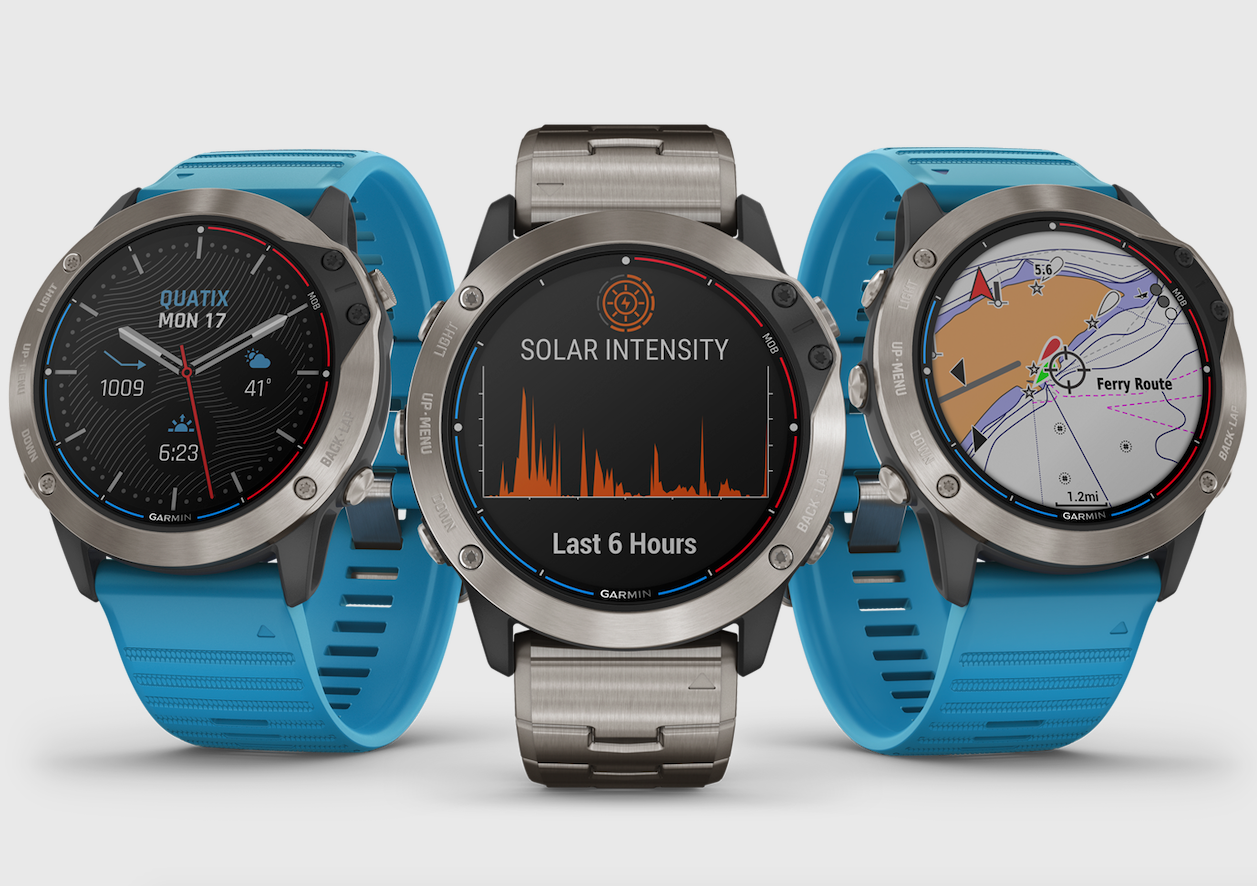 The Garmin Quatix 6X Solar is a wicked watch. The features are too many to list and we won't bother getting into the "fitness watch" aspect of the product. Suffice it to say it does all that heartrate monitoring, step tracking stuff too. But what we're interested in are the marine activity apps and this watch is loaded with them.
On test, we were able to track our course and speed over ground, check weather and tides, set tack assist and create a virtual start line while racing, and, fancy that, we could even check the time. The 6X Solar has, well, solar charging capabilities built into the watch face, and while maybe not necessary in our sometimes sun-starved region, it's a super cool function. If you skip the solar panel watch face you can save $600.
---
10. Cooler
$350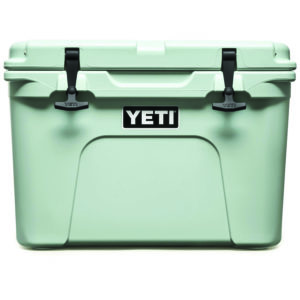 Yeti coolers are everywhere these days and for good reason. They're built tough, work well and are stylish to boot. For pure space saving, the Yeti Tundra is bulkier than your average cooler, but the bulk works to provide extra insulation, and that's what a cooler is meant to do—keep your perishables cold. The Tundra starts at 35 litres and goes up from there.
We originally tested the 65-litre cooler, but found it was just too big for our 26-foot boat so we sized down to the 35 and it was a perfect fit. We could stow it in the cockpit or down below without feeling like we were encumbered and still had plenty of space for food and drinks. Non-skid on the bottom, oversized carrying handles and big rubber latches make this hard cooler perfect for adventures on the water.